Christmas week is almost here so how is the weather looking for the next week?
Starting off fairly mild tomorrow especially in the south with temperatures of 12 or 13C, however colder air from the north will push southwards through the day. Temperatures generally 4 to 7C across the north, west, midlands and northern half of Leinster. These colder temperatures will be across the south by tomorrow evening. A band of rain will cross the country during the day too introducing colder air behind it with heaviest rain across the south.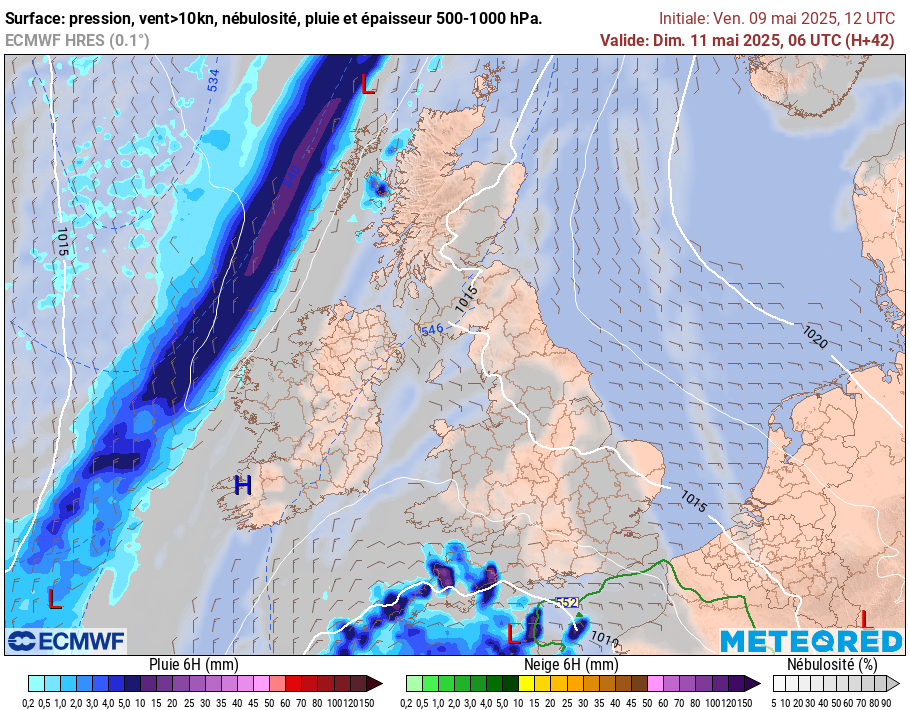 Tuesday will be another cold day away from the south coast with temperatures genearlly 3 to 7C, coldest inland, more like 7 or 8C across the very south coast. Rain across the south and west, looks mostly patchy and light to begin with. This rain will push up across the country during the evening and may turn wintry on the peaks. Dry across the east and north for much of the day with rain eventually arriving in the evening.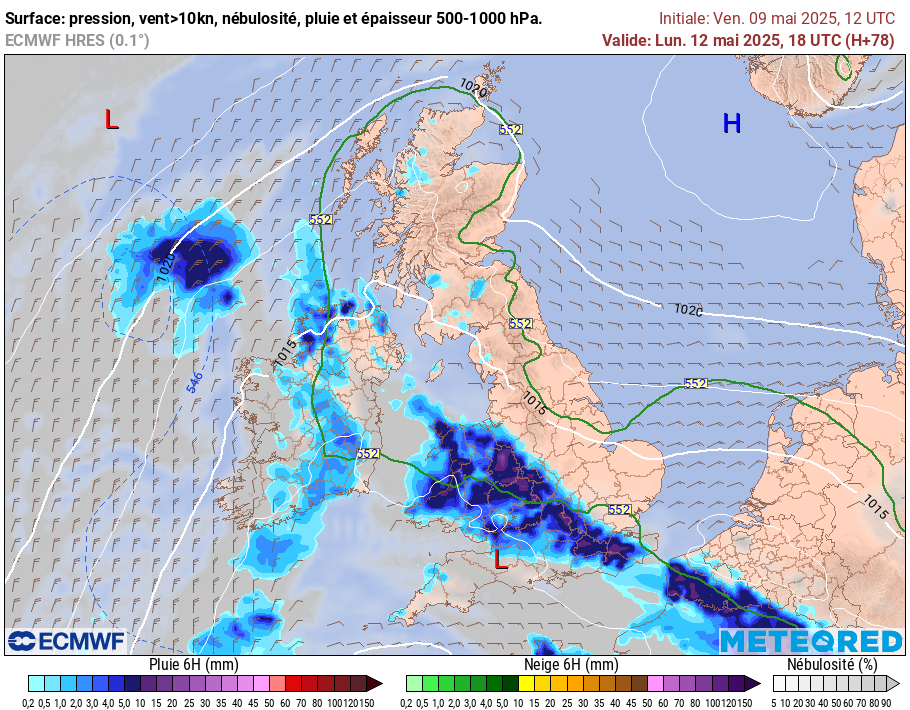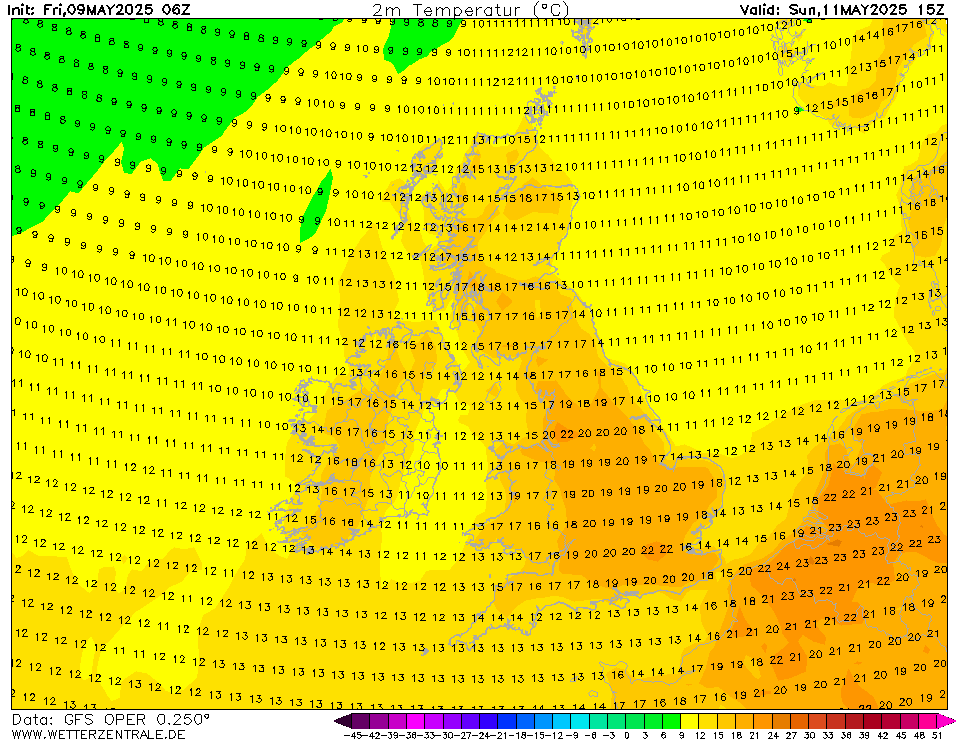 After a wet night on Tuesday, Wednesday will see rain clearing to leave a cool day, perhaps a notch milder than Tuesday with temperatures between 4 and 8C, mildest around coastal regions. A few light rain showers are possible across the west and north.
Christmas Eve (Thursday) is looking mostly dry and cool with a chance of some rain showers across the west and north. Temperatures generally 4 to 9C.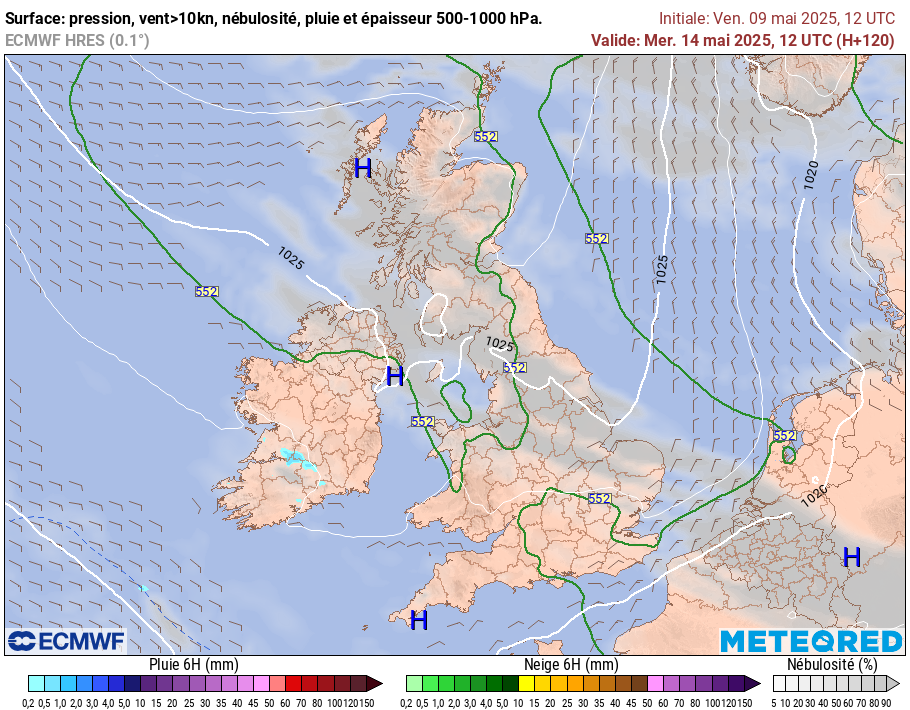 The big day itself Christmas Day will see milder air move into the west, remaining fairly chilly across the eastern half of the country. A dry day with high pressure moving in from the west. Temperatures 4 to 9C, mildest along the west and coldest in the east.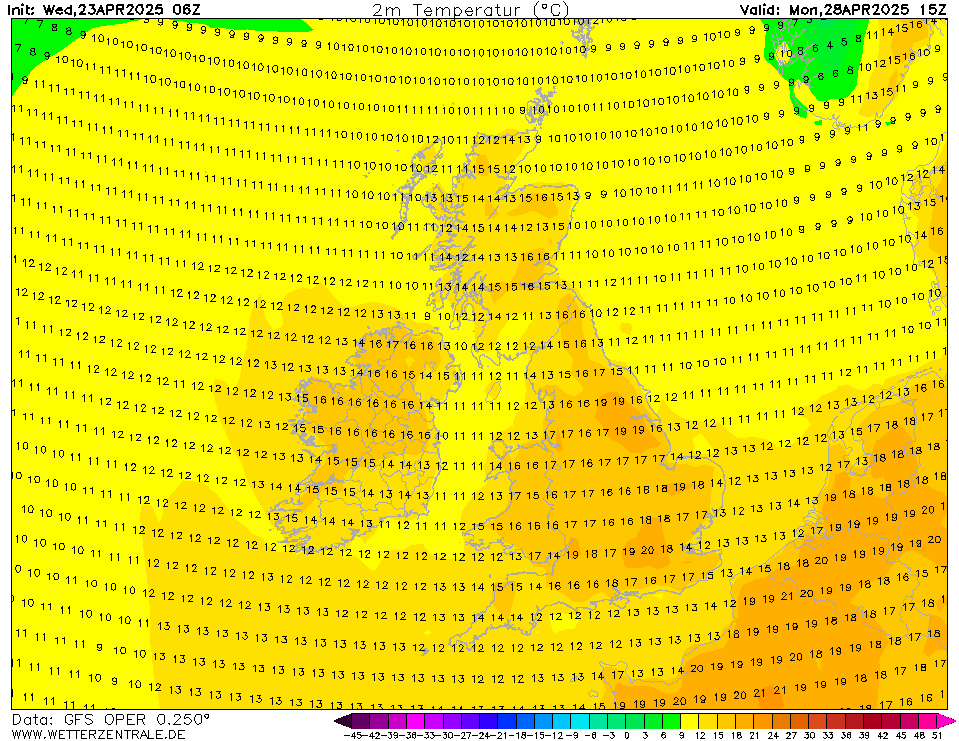 Saturday 26th of December will be a milder day generally with temperatures ranging 7 to 11C, mildest across the west and south. Another mostly dry day but a few showers are possible across northern and western coasts.
and finally Sunday 27th of December will see another band of rain push south-eastwards across the country. This band of rain will reintroduce colder air with rain perhaps turning wintry in places, particularly over high ground in the west, midlands and north. Rain may turn to sleet or wet snow at times in some lower levels too, particularly well inland. This is a week away so the exact positioning of this cold front and it's precipitation is not nailed in yet. Temperatures generally between 1 and 8C, coldest across the east, midlands and north.