Hi there folks and welcome once again to the Stratosphere thread.
What the ??????
Some new people on here might already be lost but here are some links to get you up to date.
The previous threads on this explain in great detail.
This next link gives a good place to read first.
http://www.boards.ie/vbulletin/showt...p?t=2056438481
Current temp showing a dive at 30mb and usually not good as this helps the polar vortex to gain strength. Not what we want to see but it's so early in the season that any wave breaking of warmer temperature can reverse it fairly quickly and has history has shown, actually caused a SSW soon after.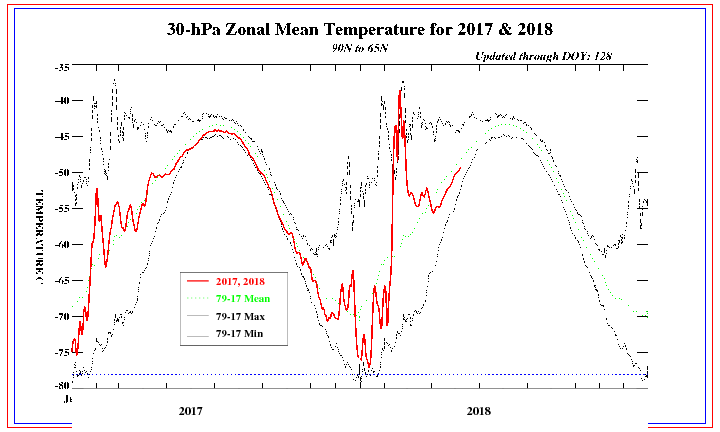 The Strat westerly wind is not influencing much at the moment as can be seen below. There is still a fair amount of reduced west zonal wind in lower atmosphere fighting its progress.
Negative Quasi Biennial Oscillation is seen over equator (blue) 30mb
Just getting thread up and running for now. More to be added.
It's early doors yet and other members can and have contributed greatly in the past so please keep it going.