This may well turn into a complete flop but there seems to be a possibility that tomorrow's cold front passage will be accompanied by some very squally winds as well as some heavy rain in places
HIRLAM 850 temps and windspeed for tomorrow: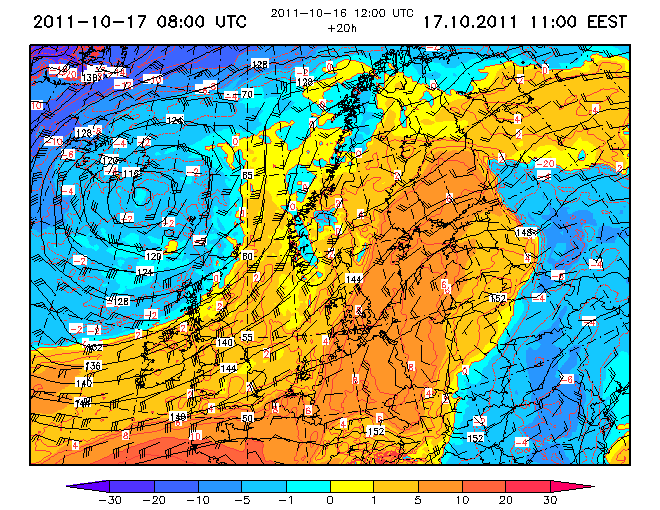 Very sharp temperature gradient aligned with the cold front so a chance that there may be some convective elements contained within the actual front which could lead to very strong winds locally as it moves over the country tomorrow afternoon. Small chance of thunder also.
One to watch.