Okay, so this a long term issue but after this winter the situation is not acceptable anymore and the city council is not doing anything, or enough to improve the road network in Cork city.
In Cork city there are thousands and thousands of spots that need to be repaired and replaced. Kilometers and kilometers of roads need to be resurfaced. And if the council is repairing something it is done very poorly.
I find it very strange that the city council is rebuilding a roundabout at the airport instead of fixing and resurfacing the roads. They made the centre island of that roundabout bigger for some weird reason and the whole thing makes no sense whatsoever. These people are not competent to do their job and should be replaced by somebody who actually knows what they are doing.
I cycled a bit in the past few days and weeks and only then I realised that the roads are absolutely horrible! I found myslef braking quite often and I had to just change direction suddenly many times because the roads are that bad. Riding a motorbike must be a nightmare.
So here is a bit of documentation done by me. Pictures are few months old, some of the potholes have been "repaired" (if you can call it that) and generally the roads got worse and nothing is happening. So yeah, third world coutnry roads and we supposed to be ok with that? I don't think so.
Harbour View rd., outside Supervalu. There are 3 pedestrian crossing there with lights, one outside the library, one further up after the roundabout (it's the worst one from all 3) and one more further up. All of them are aboslutely horrible.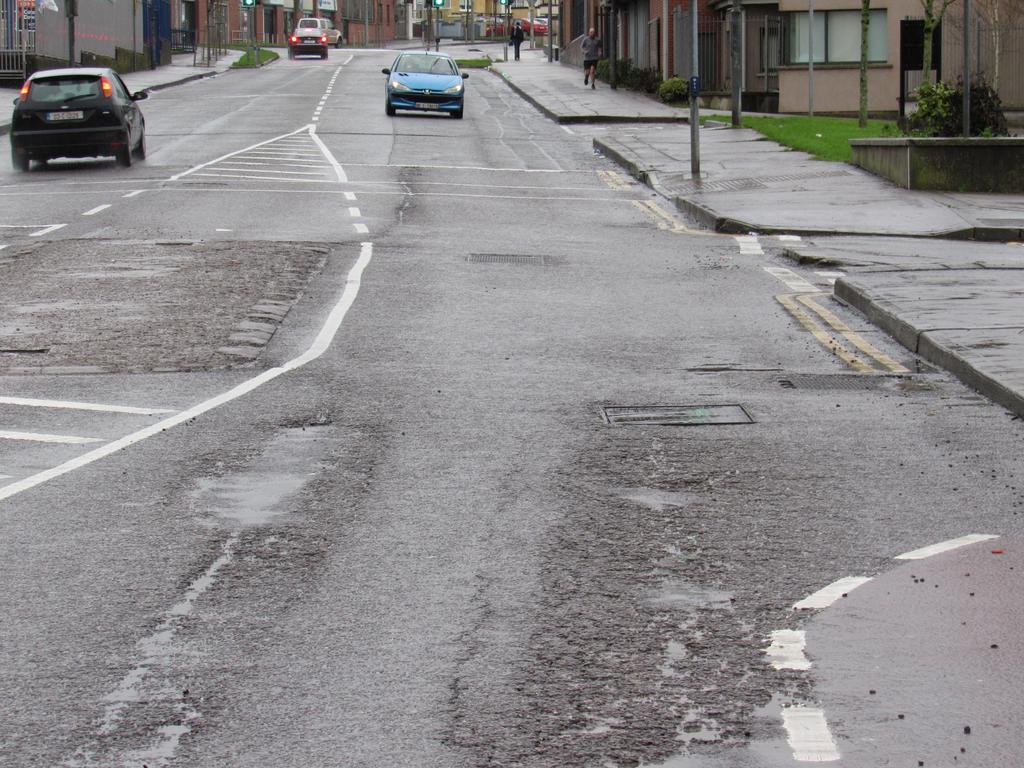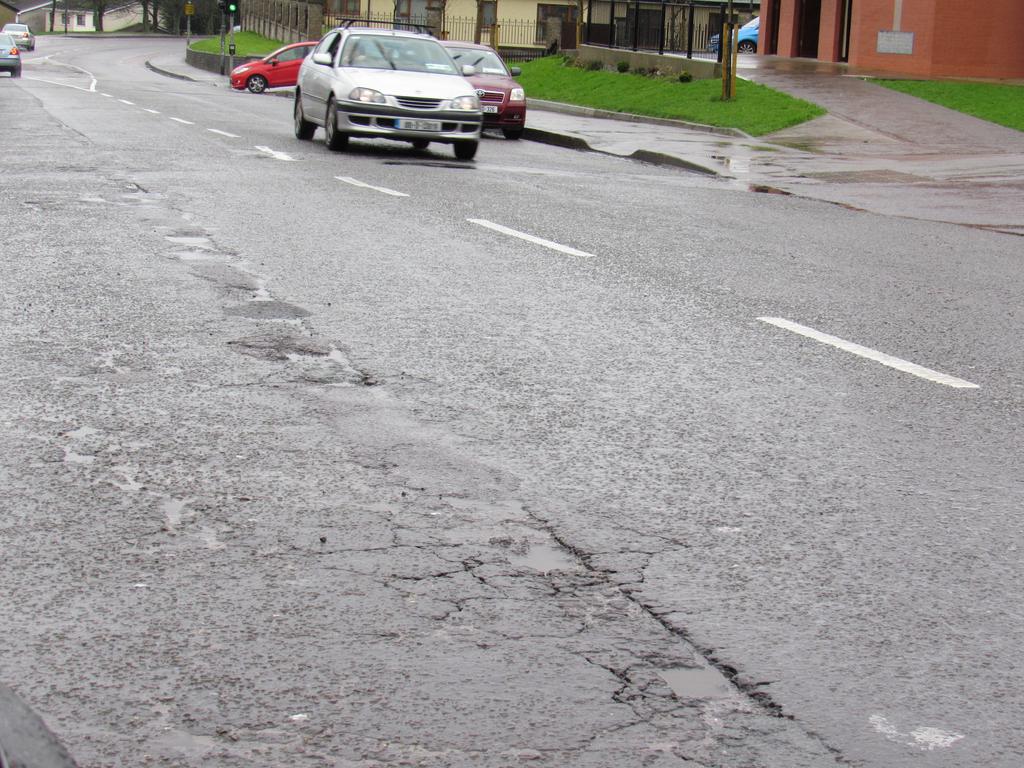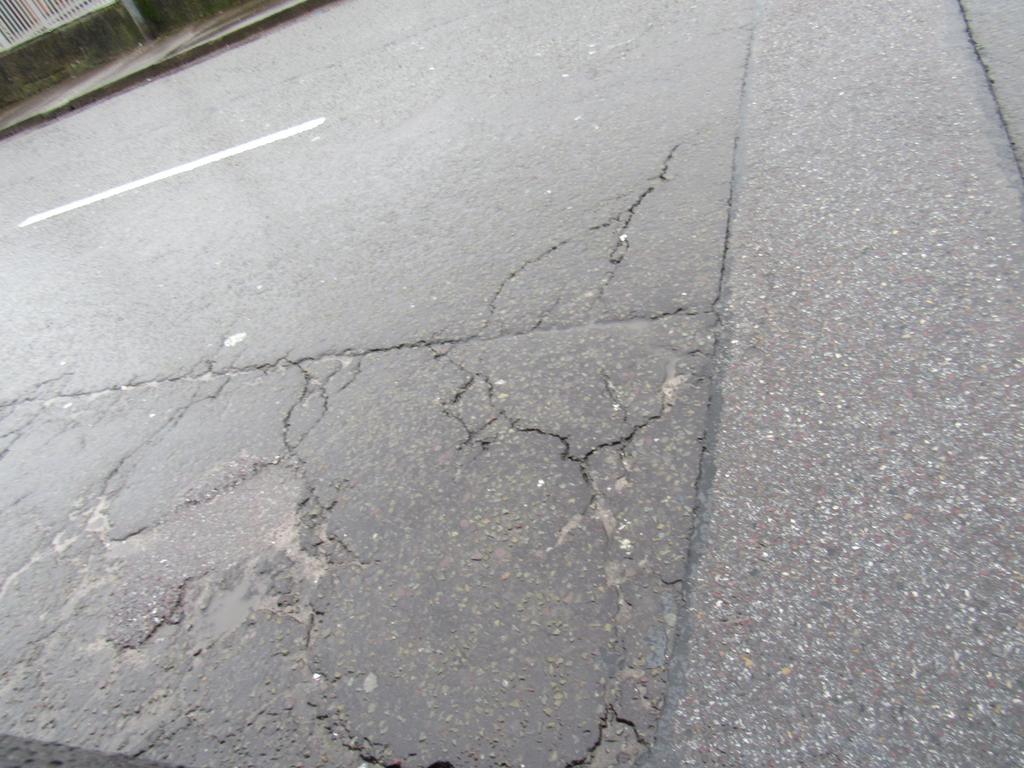 ped xing outside library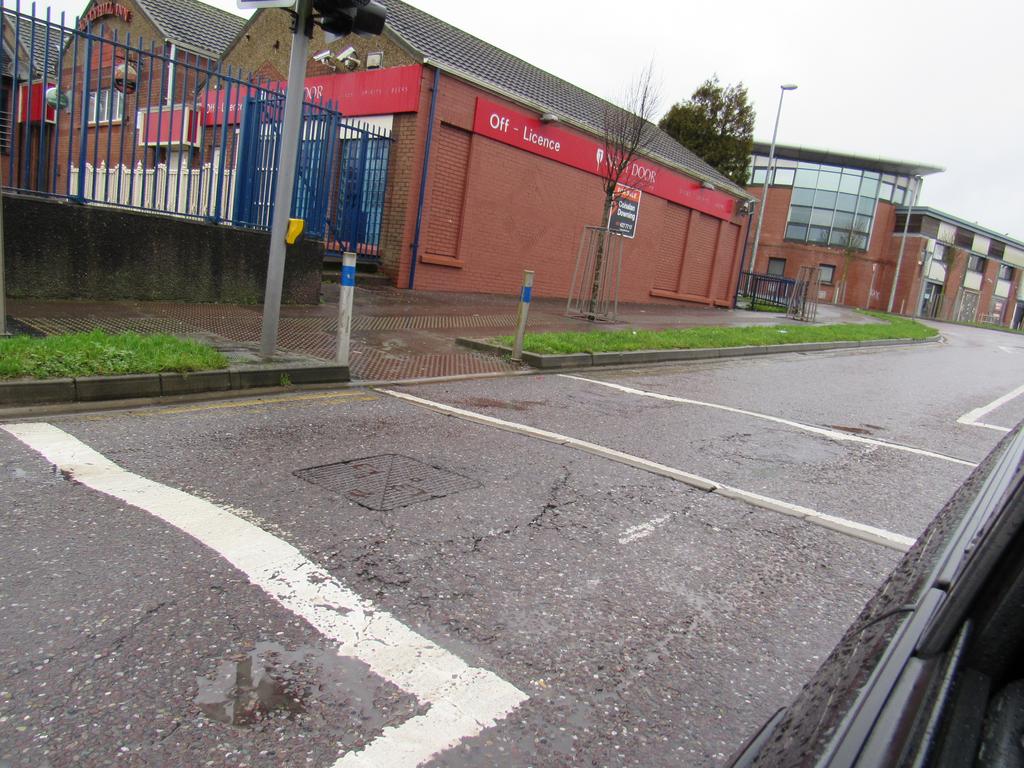 ped xing further up after the roundabout. Currently totally destroyed.