some very big changes within the charts in just a few days, that's why FI is called Fantasy island for a reason, quite often the extended range stuff doesn't play out especially if it's forecasting the stuff we love such as hot plumes or cold plunges.
The very wet models of recent days have now started trending much dryer, especially over the next week. Temperatures will lift up to the high teens in places over the next week, but no record warmth as what was showing in the ECM a few days ago.
Another big change is a very definite cold plunge in about 9 days time, temperatures fall off the cliff delivery possibly a taste of winter around the 10th of May with uppers crashing as low as -8C on some of the models. A few of the model are also showing potential for some sleet and snow showers with this too over high ground with daytime temperatures as low as 8C and lower during any showers.Places like Scotland could see low level snow at night.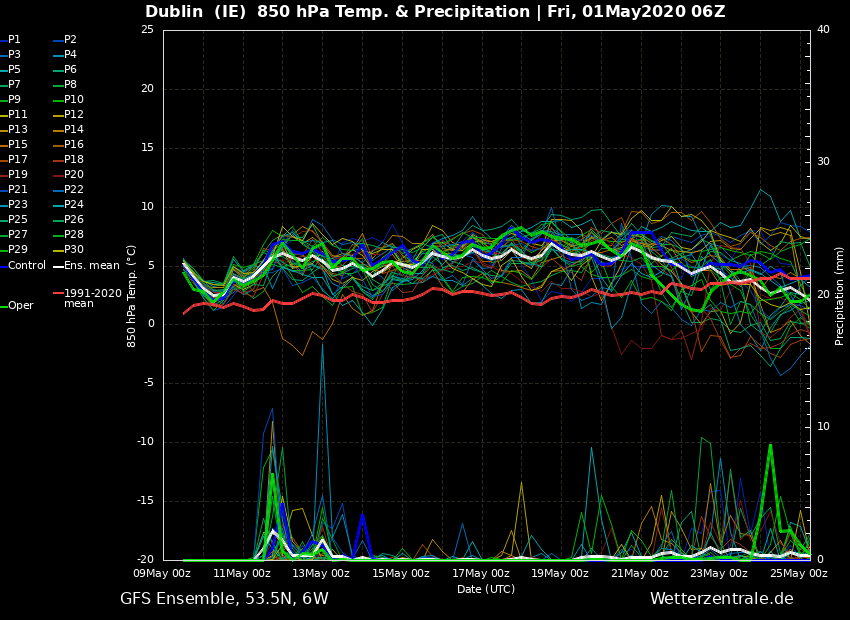 May the 7th looks very pleasant, with light south-easterlies and relatively settled conditions, feeling quite Spring like with warmer temperatures especially in the west, still a bit cool along the east coast.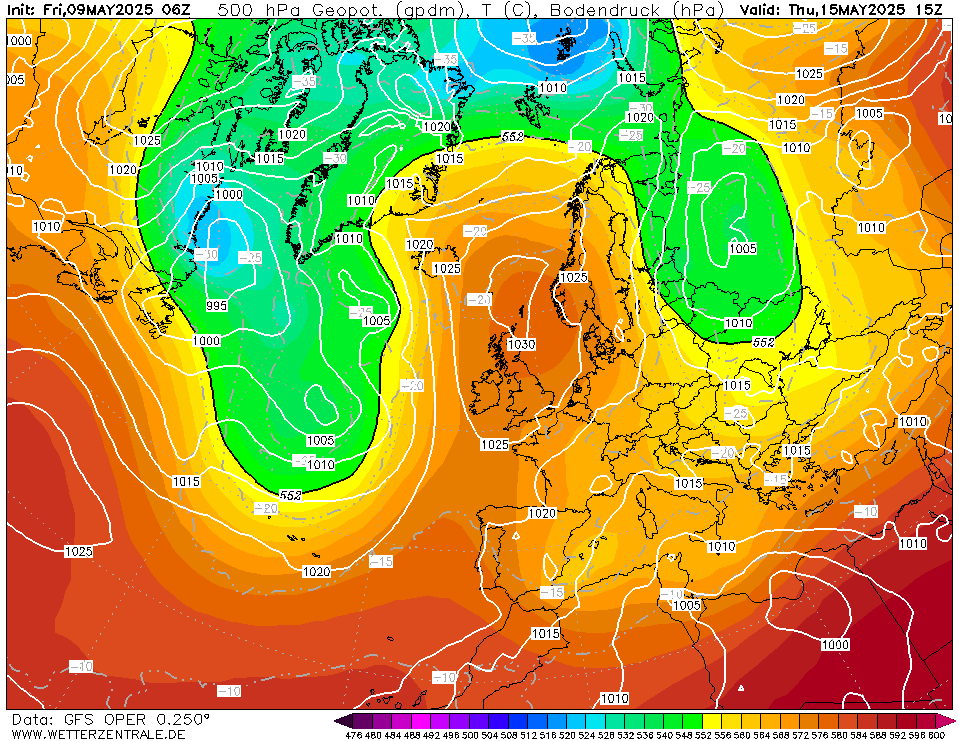 Temperatures could get close to 20C in some western areas next week and possibly 15C in eastern areas with the onshore breeze keeping much of Leinster several degree's cooler. Should be pleasant with sunshine in most places next Thursday and Friday.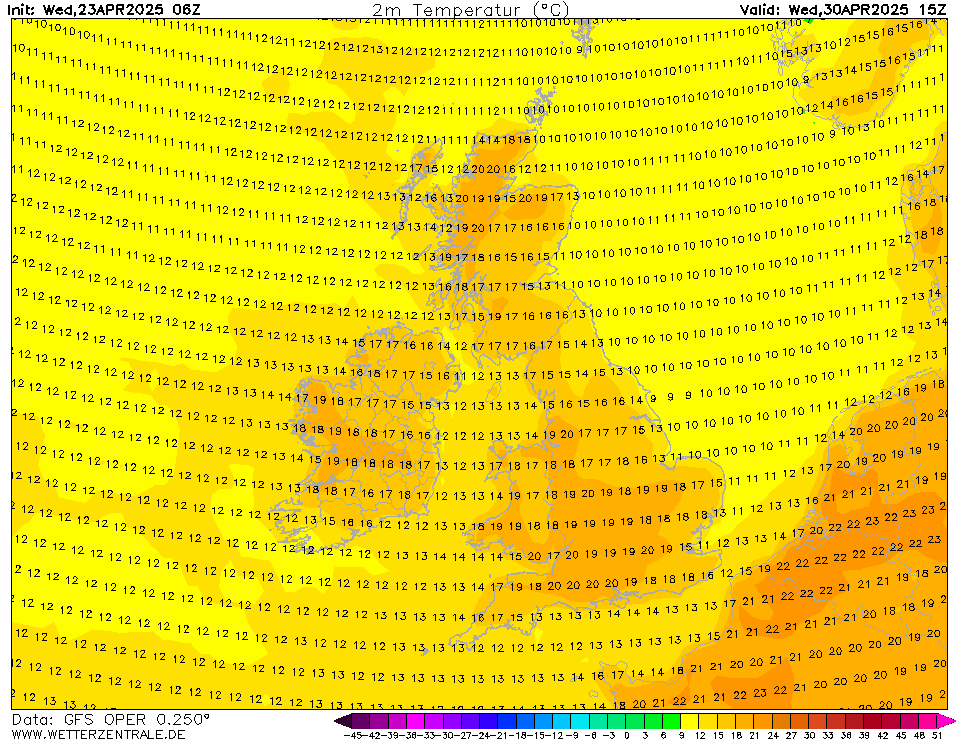 Big change around the 10th/11th of May with a cold plunge from the north-east. This is what we wanted to see all winter and we end up getting it in May.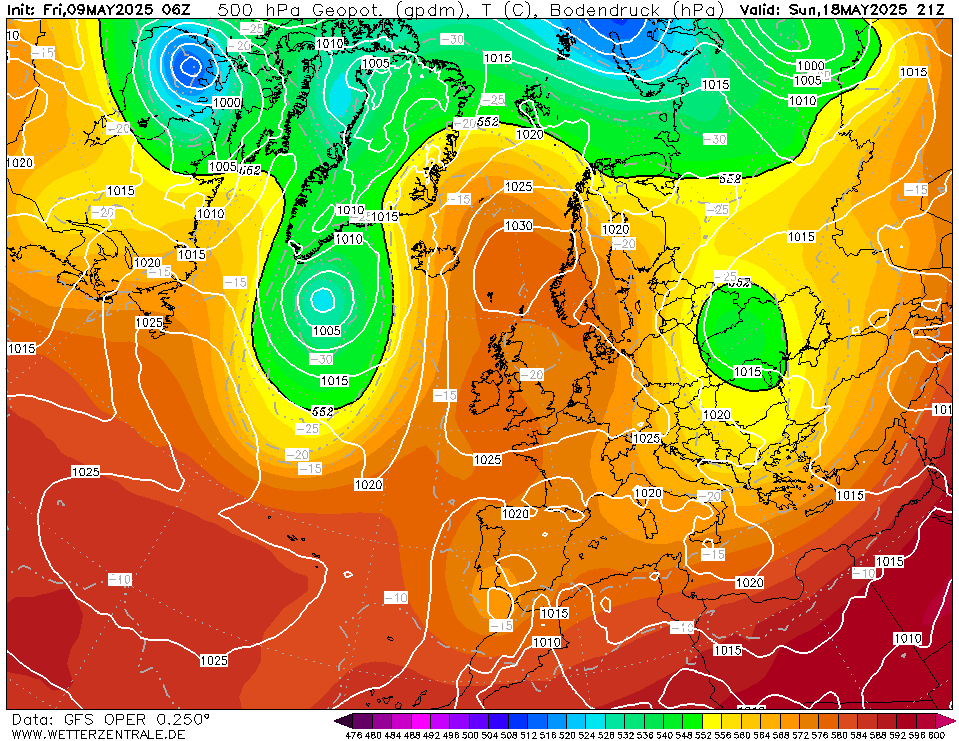 Many of the models are going colder than this bringing -5C uppers and colder through the country, however the GFS Operational doesn't get as cold as that.
We finish on May the 17th, still with a very cool airflow over the country and temperatures in the low teens at best.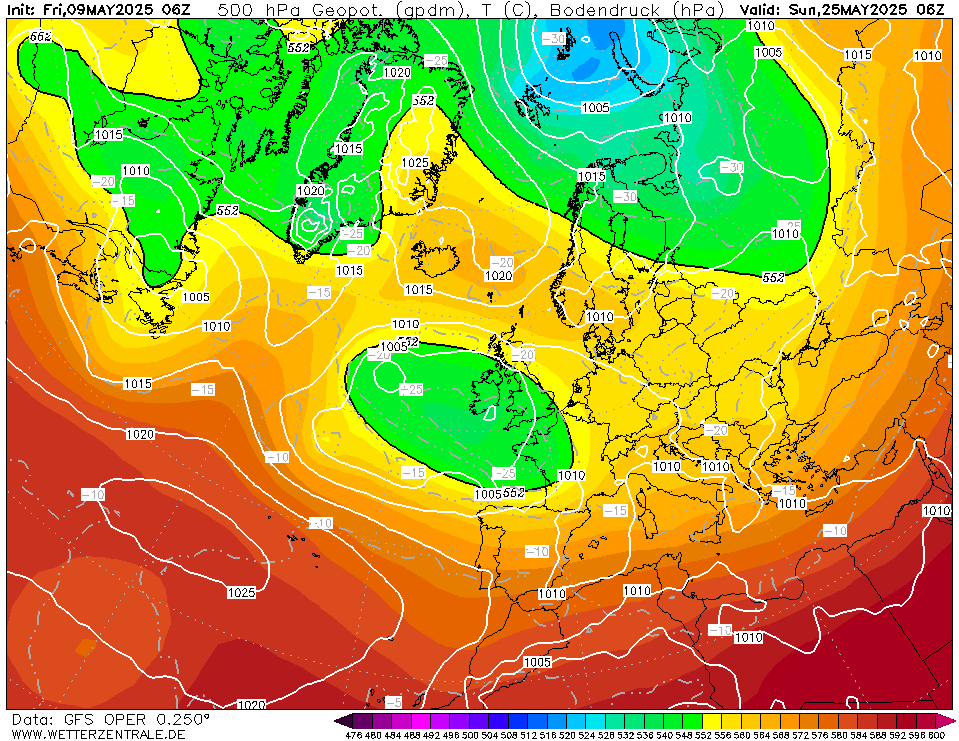 For once I really hope this cold spell does not work out, it's far too late in the year for something this cold. Fingers crossed this one gets shoved off the table fairly quickly.