We are now into the second half of June. We have had an interesting and mixed first half of June with plenty of showers, thunderstorms, some cold weather and some warm sunny days, a real mixture with a very uneven distribution of rainfall.
The drought conditions ended in many areas with much needed rain particularly across Leinster, parts of Munster and the north-west. Midland areas are still on the dry side, particularly County Offally.
The next week see's plenty of changes in our weather and indeed alot of uncertainty as we move into next week.
The weekend is probably the easiest to predict. The Atlantic is going to have a serious go at trying to impact our weather over the next week however it may have a battle on it's hands later next week.
A deepening low out in the middle of the Atlantic is heading towards Ireland for the weekend. Currently it is due to track quite close to the country with a band of heavy rain crossing the country on Saturday and into Sunday.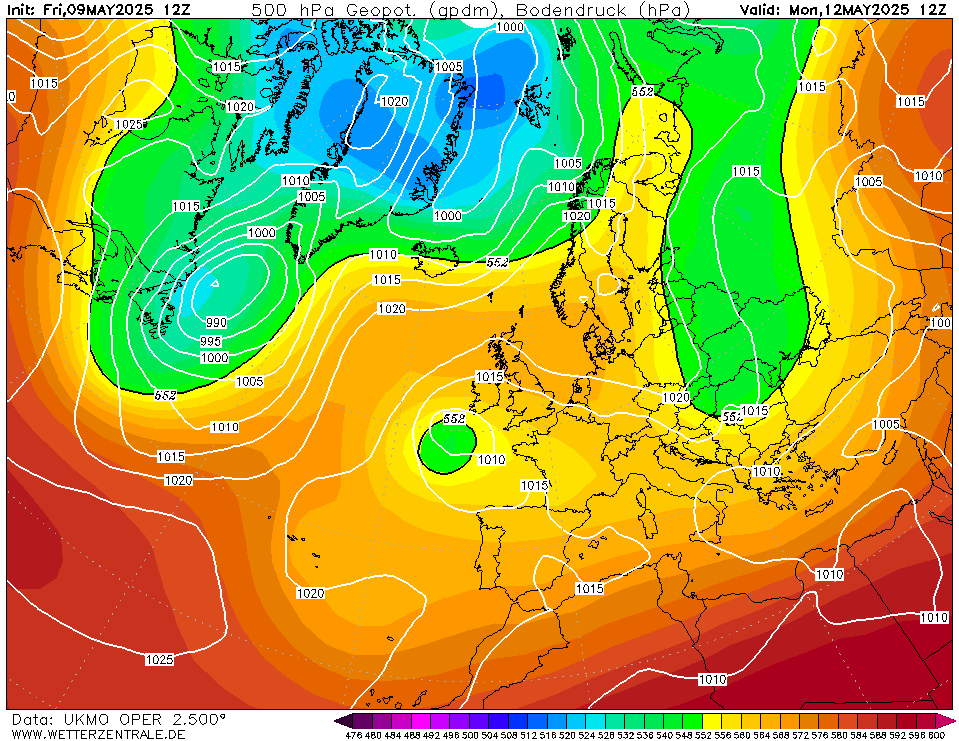 This band of rain could produce substantial falls of rain across the country with a real soaking on the table for the second half of Saturday. and into Saturday night. Midland areas in particular will not miss out this time around with rain right up through the country.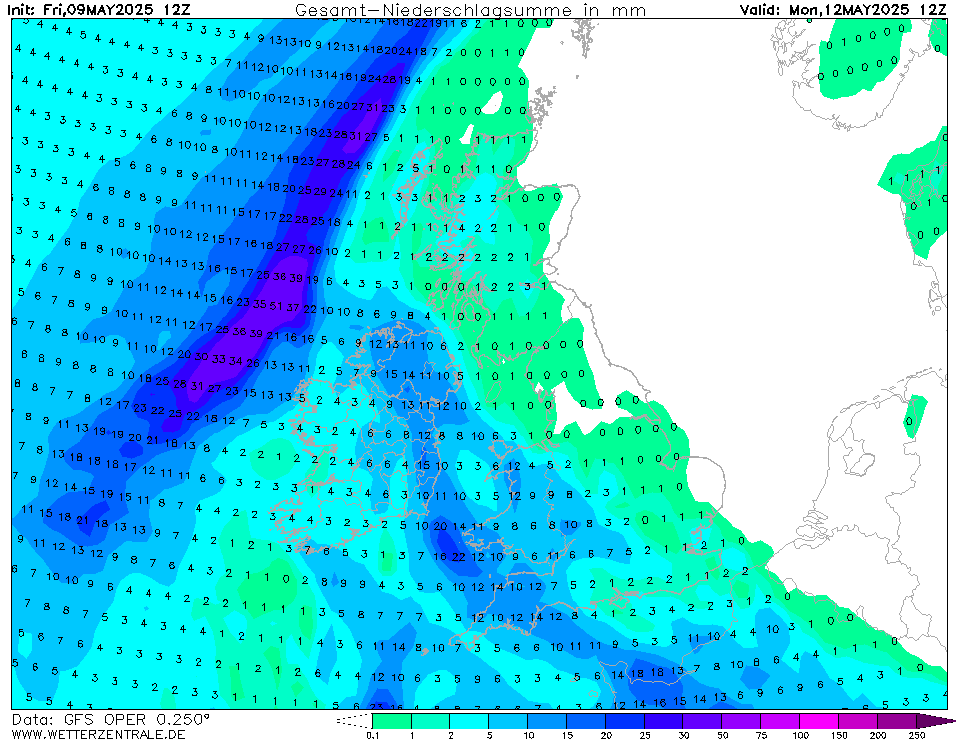 Sunday see's a clearance to blustery showers, most of these across the west with eastern areas perhaps staying dryer.
Now the tricky part. Monday see's another band of rain move into the south-west, this looks like it will push north-eastwards with rain across many western and northern areas. There is a possibility this band of rain may not reach the east and south-east as higher pressure builds across eastern areas. Temperatures generally mid teens but high teens to low twenties is possible across eastern and south-eastern areas if there are any decent spells of warm sunshine with the +10 isoterm just nudging into Leinster.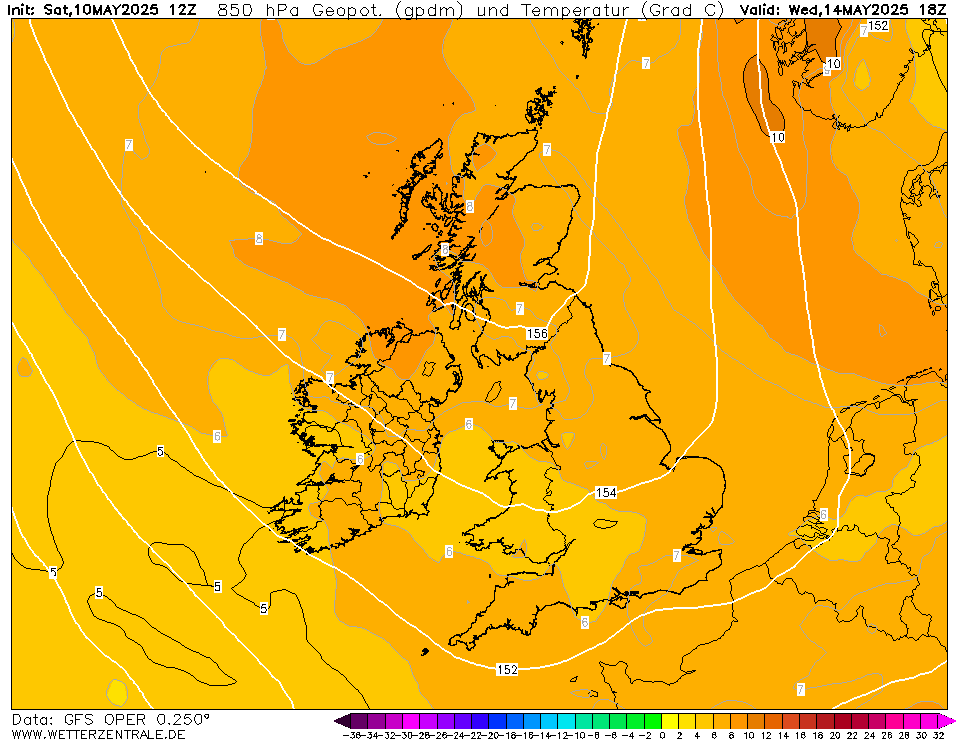 Tuesday may see another band of rain push into western areas but as it does so it may bump up against high pressure and move northwards, this band of rain may not make it much further than the Shannon but we shall see. Turning warm or possibly very warm across Leinster and parts of eastern Munster if sunny spells develop with the +11 isoterm pushing through the east.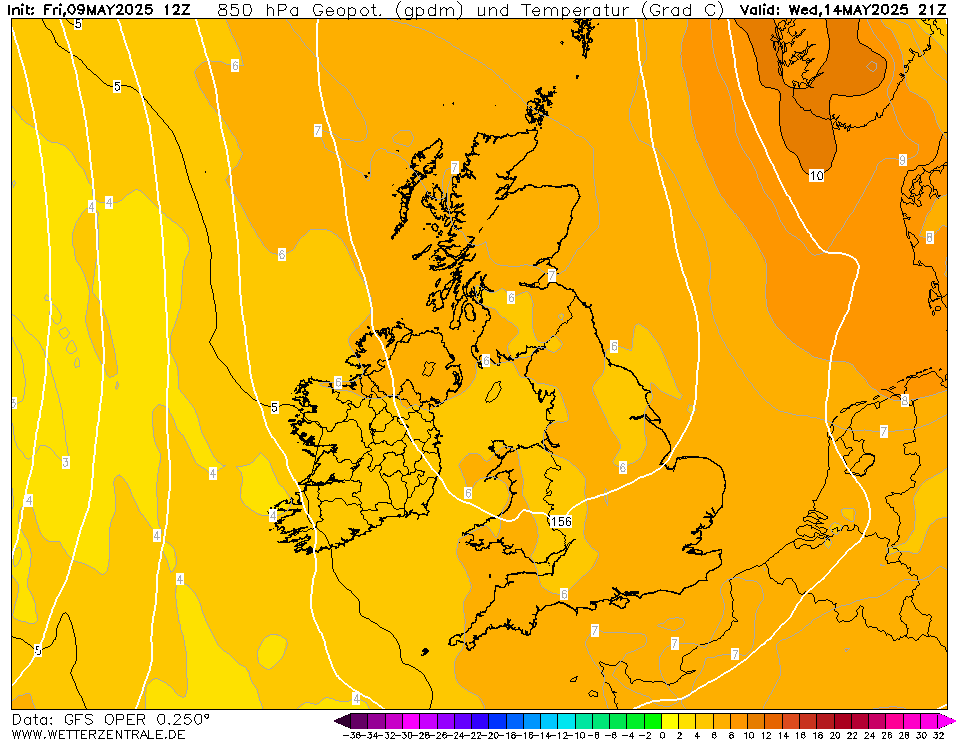 Wednesday may see a return to dryer conditions across the country with very little if any rain, there may be a few light showers in the north-west but most places staying dry and relative mild with temperatures high teens to low 20's.
Thursday continues with dry and relatively settled conditions and some decent sunny spells. Temperatures generally high teens with low 20's in parts.
Friday looks similar but higher uppers crossing the country could lead to low 20's across most of the country.
This could all look very different in a few days time but it's beginning to look like things may begin to settle down and warm up after a fairly unsettled weekend to come. Eastern and south-eastern areas are now very close to have a warm or potentially very warm week at times next week and with a bit of luck the whole country may be fairly warm and settled by the end of next week.