Ok, I was annoyed enough with these things sprouting up - Now this is just taking the p1ss.... Dorset St/Synott Place. This is anglegrinder time.
Planning Montage - note the scale is wrong on the structure (compare height with traffic lights)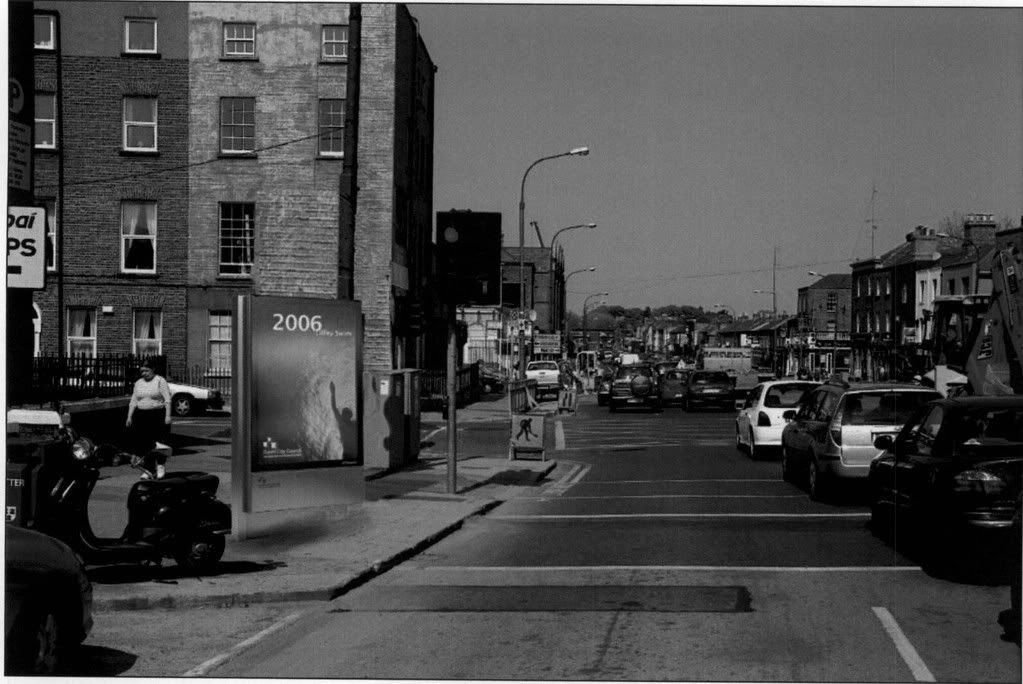 As erected;
Establishing shot - Spot the child in a buggy anyone (how about at 50kph?) Seriously take extra extra care at this junction, you might just find a ped under your wheels. This cannot be allowed to remain, this is rocks in the head stuff.
Stepping out...
Erected in the wrong place.
You have to be kidding me......
Quote:
5. The developer shall comply fully with the following requirements of the Roads & Traffic Planning Division; a) The proposed structure shall not impede any road signs, traffic lights, pedestrian crossings, vision along kerb edge lines or any other road infrastructure. This may require a slight adjustment in the proposed location as submitted.
Slight adjustment I would recommend here would be about 3 metres to the left....into a skip!
From the pedestrian crossing...taken whilst standing on the tactile ped crossing surface.....
Completely obscures oncoming traffic...
Motorists viewpoint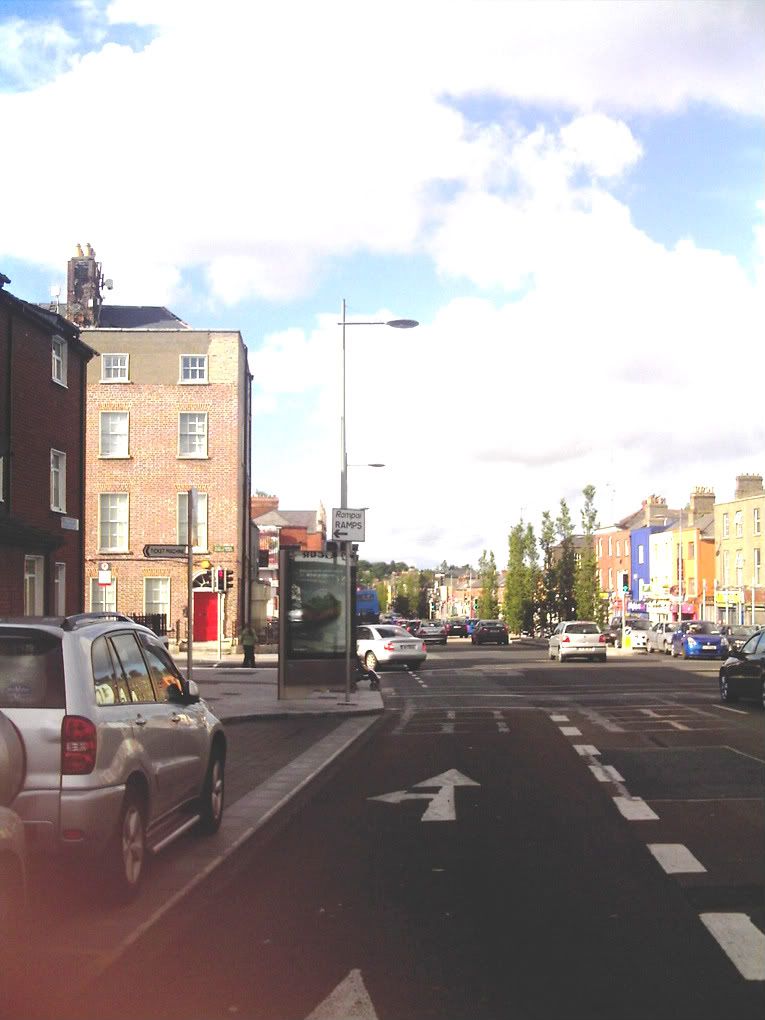 Spot the ped walking out?
This goes beyond the argument of advertising on our footpaths. This is criminal negligence on the part of DCC, JCDecaux and the contractor. Someone will die at this crossing unless this is removed NOW!
These structures have been slammed by the Dublin Transportation Office, described as a road safety hazard by An Bord Pleanala, a report on their safety has been requested by a city counciller to which no response has been given. If I were a lawyer representing a injury or death compensation claim at this point. I would also be citing the Corporate Manslaughter Bill 2007
Quote:
Grossly negligent management causing death:
A high managerial agent may be guilty of grossly negligent management causing death if he knew or ought to have known of a substantial risk of death or personal harm and failed to take reasonable efforts to eliminate that risk. Penalties for grossly negligent management include:

A fine; and/or
Up to 12 year's imprisonment; and or
A Disqualification Order whereby the managerial agent may be disqualified from acting in a management capacity by the court for a period not exceeding 15 years.

Breach of the order gives rise to a fine of €3,000,000 and/or 2 years imprisonment and/or further disqualification for 10 years.