In 1986, when I was a mere lad, I subscribed to the Monthly Weather Bulletin from the Irish Met Office.
In August 186 they did a special suppliment to it because there was two main storm events that month, one of which was the infamous Hurricane Charley.
Given the small possibility that Hurricane Gordan *might* follow a similar path I thought some might be interested. Its pretty interesting to read it anyhow in my opinion.
In 1986 there was no fancy graphical packages and the maps were hand drawn, met men had to be artists as well as scientists in those days!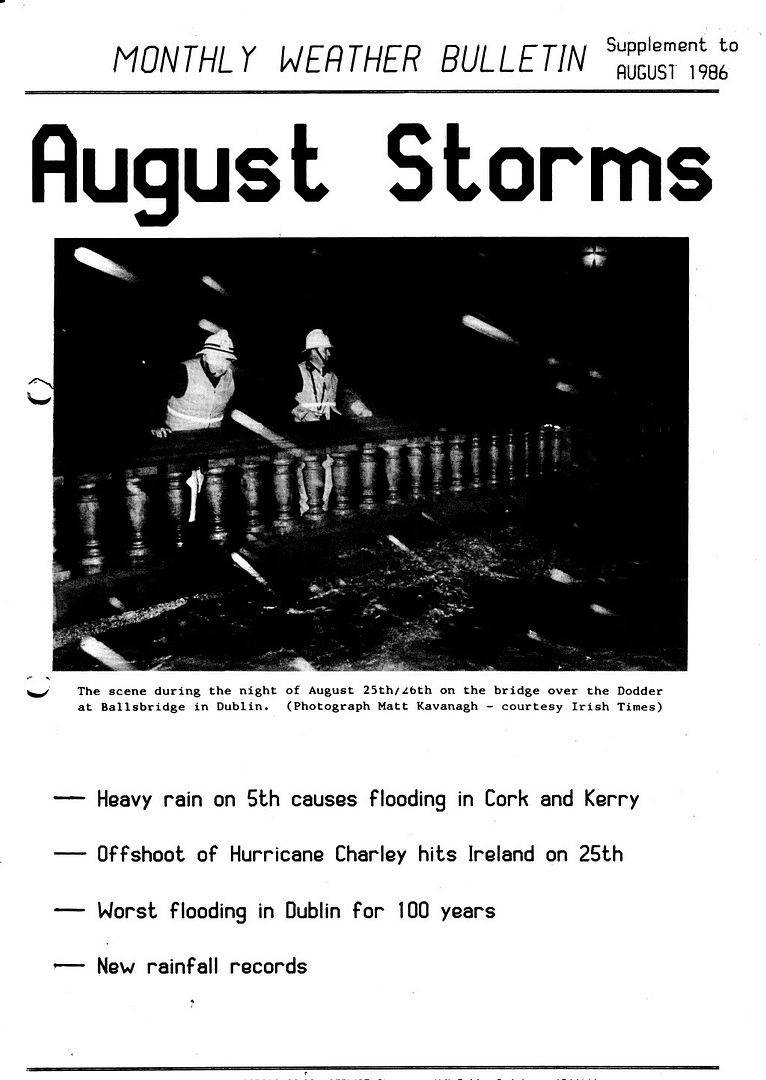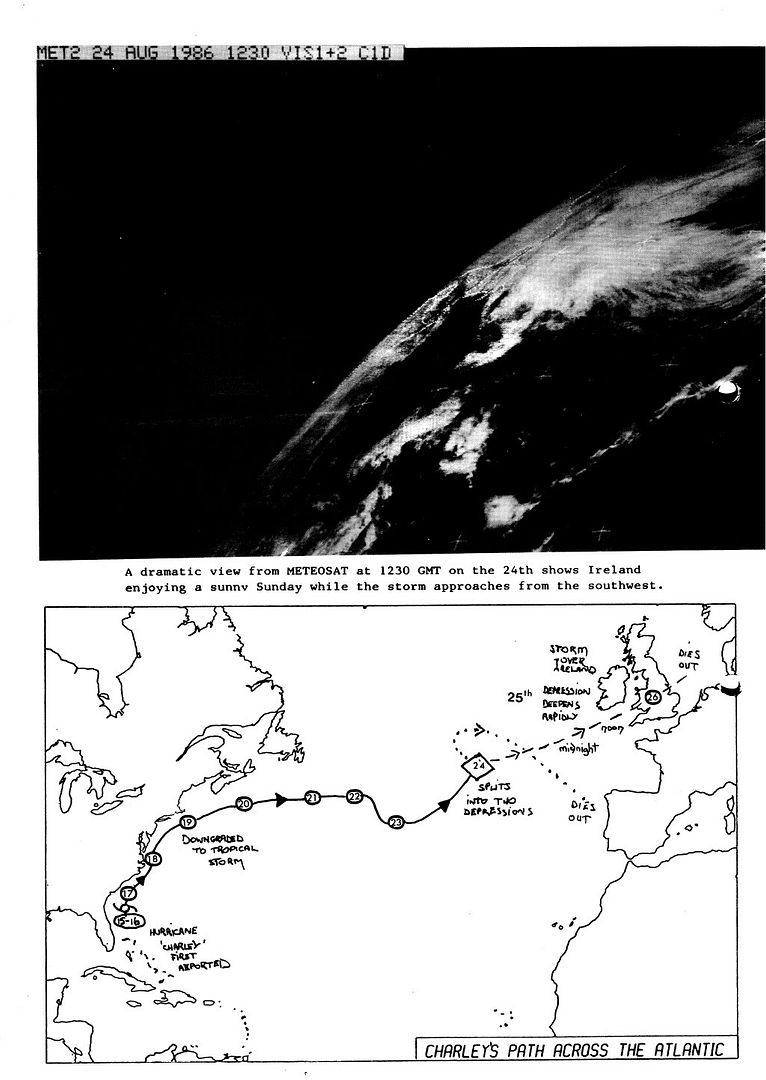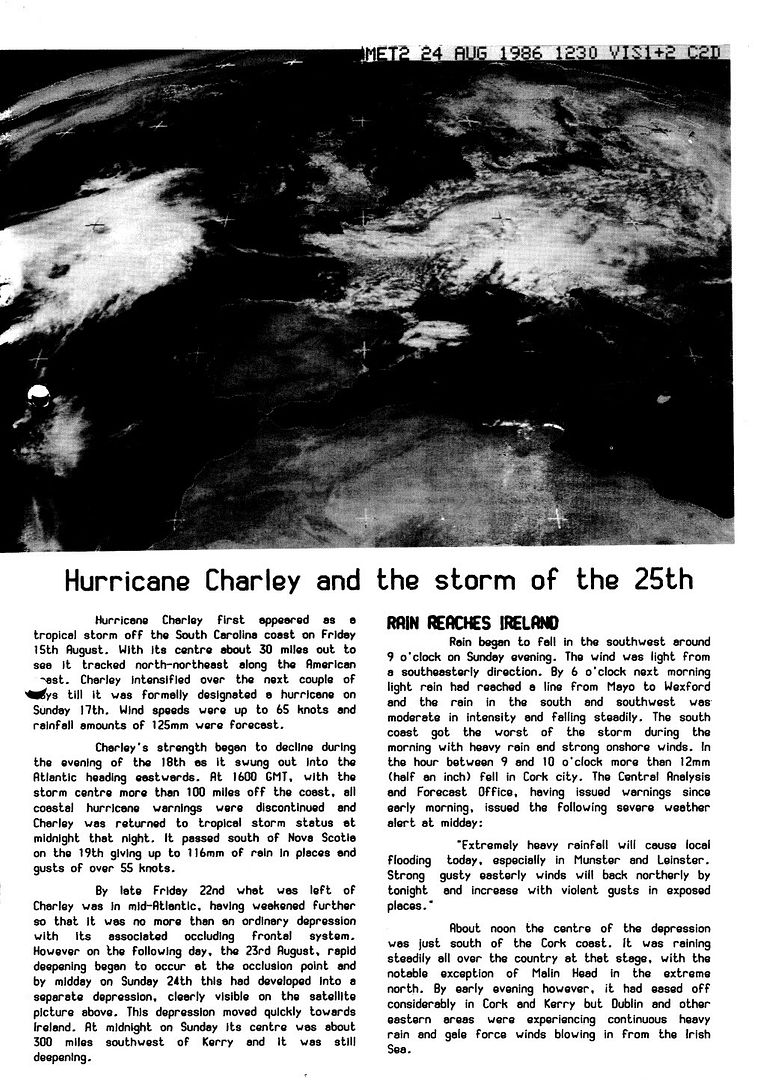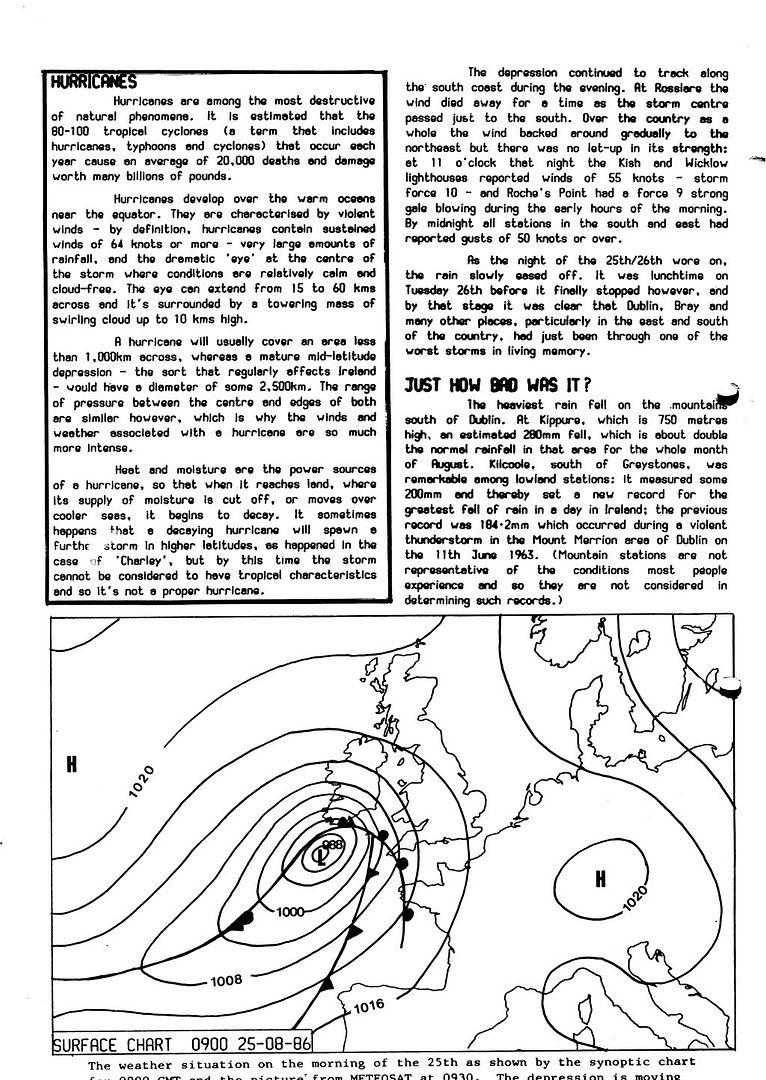 Bray 2006 ???