Horrible.
No I meant to say,
HORRIBLE!!
You know when you get that prickly heat, face goes super red, the air feels like it's become heavy like glue, or molasses.
AW LAWD SAVE ME!!
lol - gotta hate it.
One time I was dancing at an outdoor festival and basically started losing my sh
i
t to this awesome remix that came on.
After a minute or so, I noticed there seemed to be some source of amusement emanating from my general area, based on responses of the other dancers to me - laughing, in some cases pointing and laughing etc.
Then I noticed there was this overweight female dancer stood behind me, flossing - like this,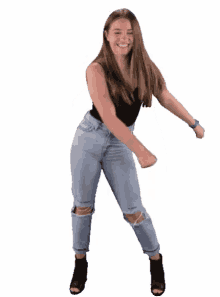 Basically clowning me in front of everyone.
This had been going on unnoticed for about 60 seconds.
Hell even a security guard looking on was having a good laugh at my expense.
.....
I wanted to f
u
cking crawl out of there.
Feel free to post times when you made some else feel really self conscious also, so we can hear both sides.