I bought this car some months ago with a view to turning it into my daily driver. The plan is to fit a modern(ish) Mercedes OM606 diesel engine.
Structurally, the car isn't in bad shape although almost every panel has some rust issues ranging from very minor to disintegrating!
You can see the front suspension is just about absent in the pic below. The passenger door is not closed, the alignment is actually pretty good! The paint is pretty fresh, but bubbling through from underneath, so will need doing again.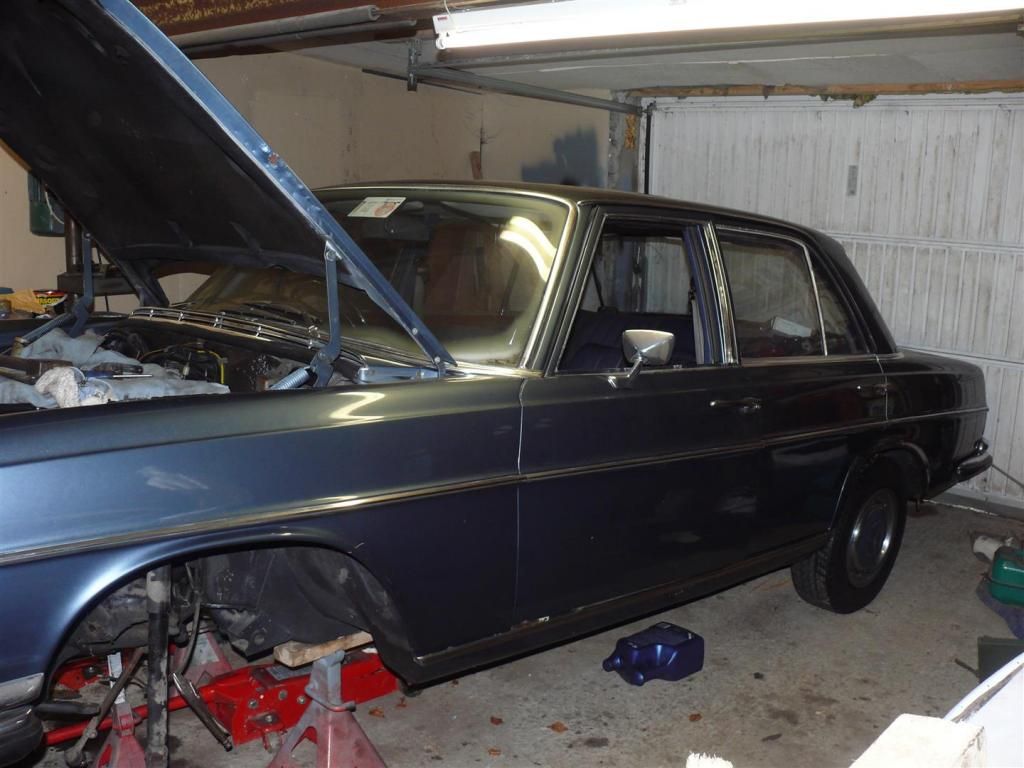 Here's a close-up trying to show the bubbling above and below the trim strip. This is the worst patch for size, but I have issues on almost every panel. Around the rear screen is the worst I can see externally.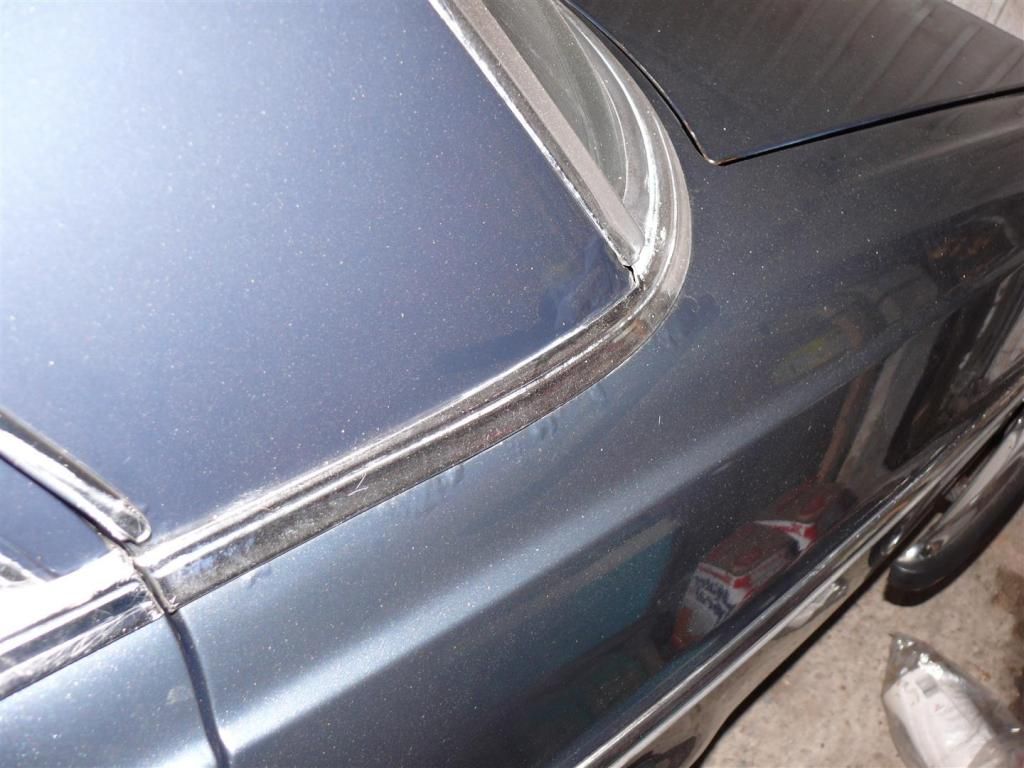 This is the inside of the passenger door. In their wisdom, someone blocked up the factory drain holes with filler and drilled new ones which weren't at the lowest point of the door!
The whole underside was sprayed with Schutz prior to sale. I've scraped off a couple of the rusty patches here, no surprises, I could see they were there before I bought it. It's mostly just surface rust which I'll blast off and re-paint.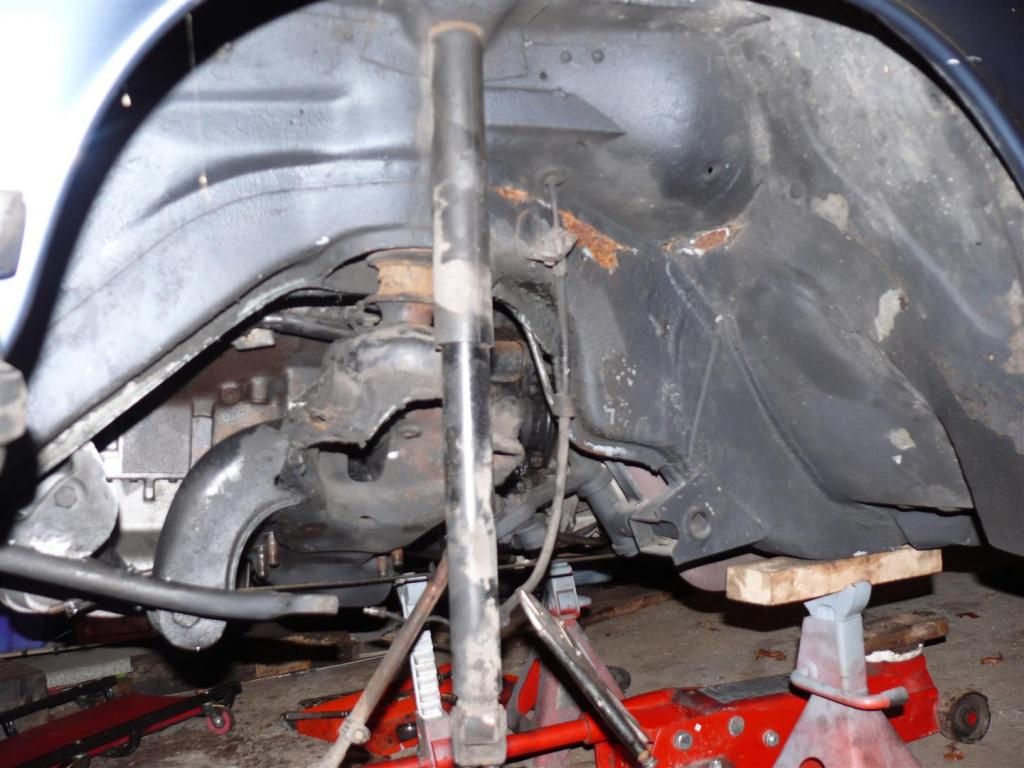 The front screen has moisture damage also, so I'm a bit afraid of what I might find in terms of metal when I remove the windscreen rubbers!