Wow, same heights as me
I saw this lady with a horn yesterday ....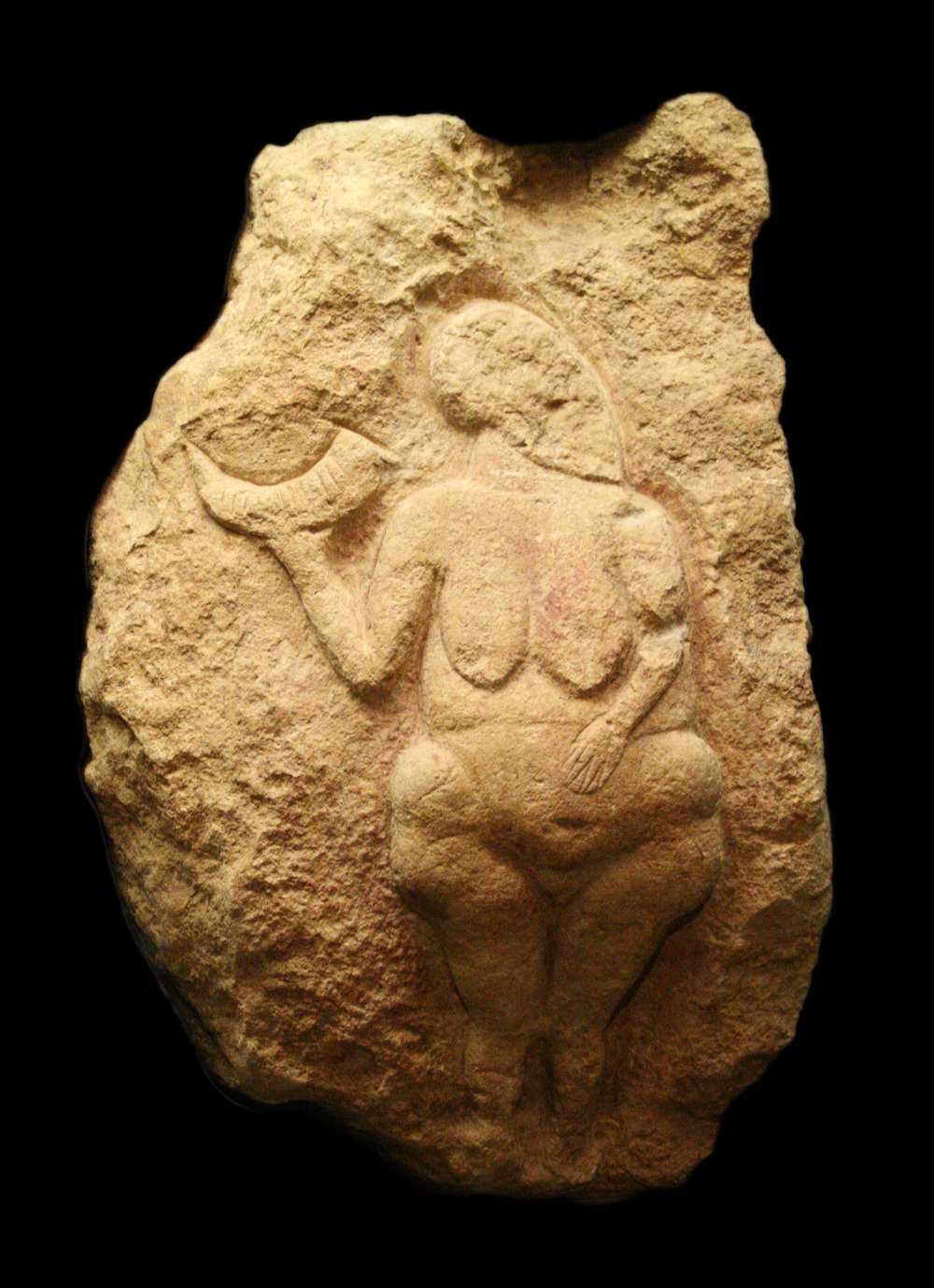 Woman holding a bison horn, from Laussel, France,
ca. 25,000-20,000 BC
(!!) Painted limestone, 1' 6"" high.
Quote:
part of frieze of four female figures which adorned the back wall of a rockshelter. Further engravings of vulva were also discovered on rocks within the archaeological deposits. The woman holding a bison horn is pregnant and the shape of her waist and hips suggest that she had already had children. Her head is turned to the right but seems to look down at her breast rather than towards the horn. She has no face but her neck and shoulders are well defined. Her large breasts are placed high and again suggest previous child bearing. The sexual triangle is well defined and her legs, sculpted slightly apart, are complete and in proportion to the length of her body. The fingers on her left hand rest on her stomach whereas her right arm bends upwards supporting a bison horn marked with 14 vertical incisions. Traces of red ochre occur on her head, body, hips and stomach.
http://www.bradshawfoundation.com/sculpture/laussel.php
I wonder did she say to her sculptor afterwards that he could have done a little photoshop on the hips - they are rather lumpy-looking! Not exactly the smoothly curvaceous bottoms of the ancient carved Maltese ladies.
Here is one of my favourite artefacts ever - I saw it in person and she is gorgeous and peaceful. 3000 ish BC. Quite small at 12 cm long. Found in the Hal Saflieni Hypogeum - a mind-blower of a place. I was a bit spooked down there, himself was high as a kite