For Sale
Tokyo Marui Desert Eagle .50AE Chrome
In New Condition not a scratch on it comes in original box.
Never skirmished with it and Just one mag fired from it.
I bought It from airsofteire a few months ago current price is
€229 on airsofteire
Shooting at 315fps with 0.20g bb
Awesome blowback/recoil on it no other airsoft pistol comes close!
Price is €145 no lower
Now SOLD TO Scar 101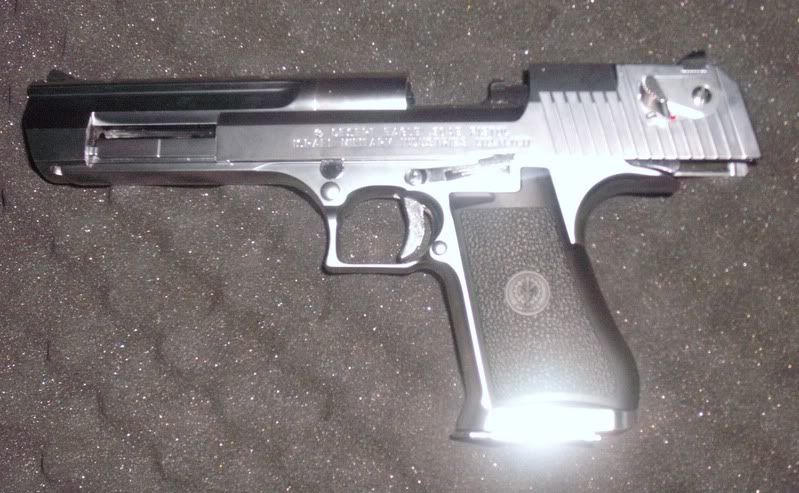 For Sale
Army 1911 MEU Tan/CB in Colour
Full metal and has the full MEU trademarks...
Springfield Armory on one side and Model 1911-A1 CAL .45 on the other side
It was originally a gold MEU but has since been sprayed Coyote Brown/Tan by a friend ( defenderdude
)
Looks great but has a few minor scratches on it
Its in good condition and shoots well with a nice crisp blowback to it
Never skirmished just used for target practice/plinking.
Comes with one mag -> Mag is also leak free
Has MEU rubberized grips
Shooting at 318fps with 0.2g bb's
Price is €85 no lower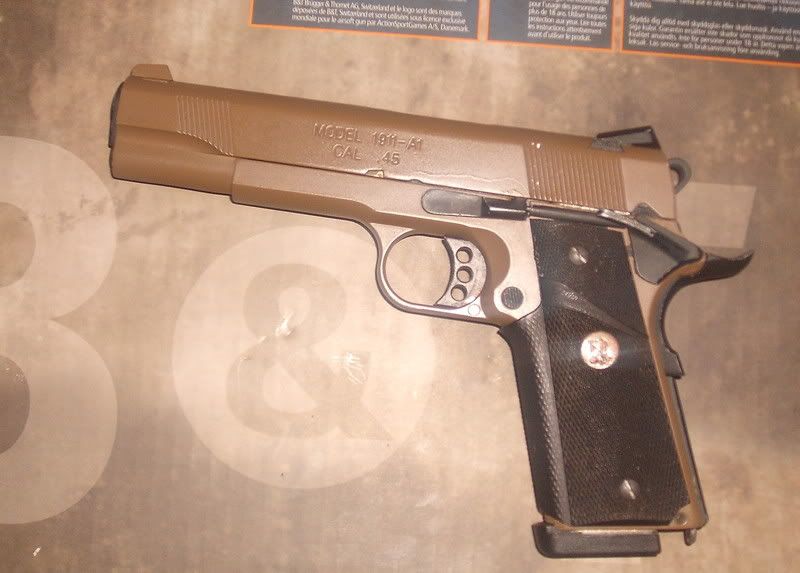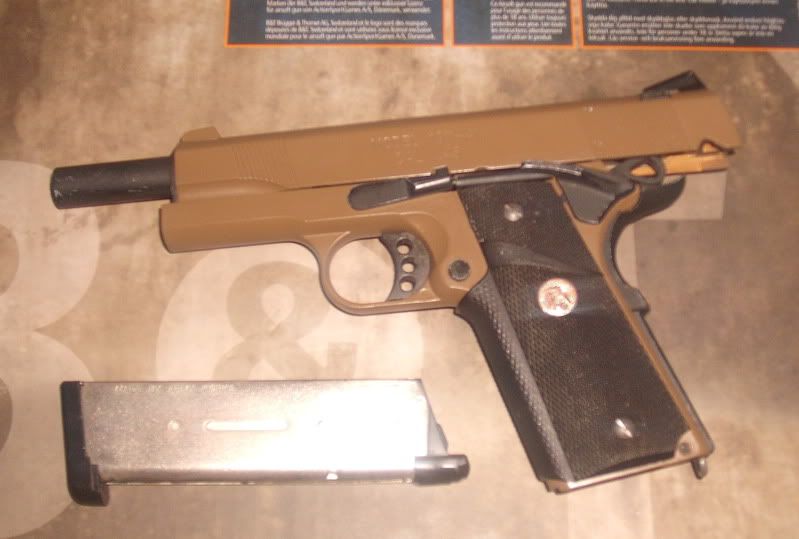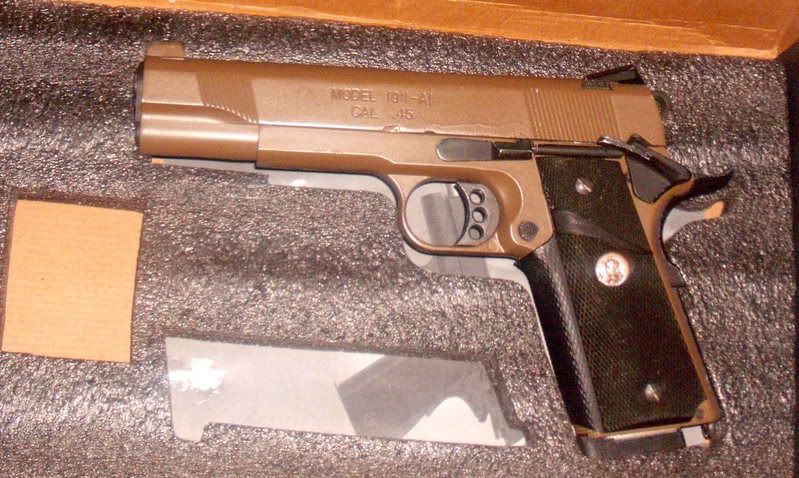 More pictures here
For Sale
Taurus PT99 co2 powered Full metal with 1 extended mag
I have this one polished silver (about 85% finished polishing it) looks ok as is but new owner could easily spray it back to black or whatever colour they choose
Again never skirmished just used for target practice/plinking
Bought new in mwairsoft for €139
Shooting at 310fps with 0.2g bb's
Price is €80 no lower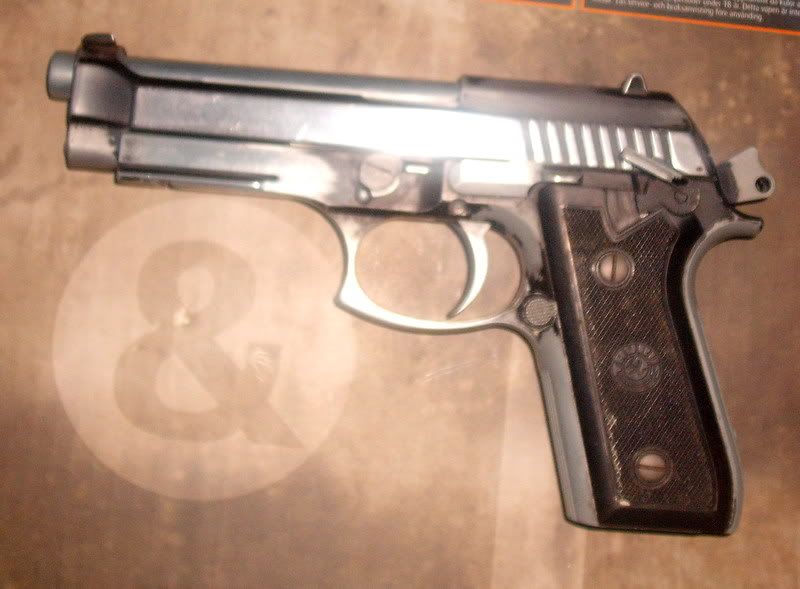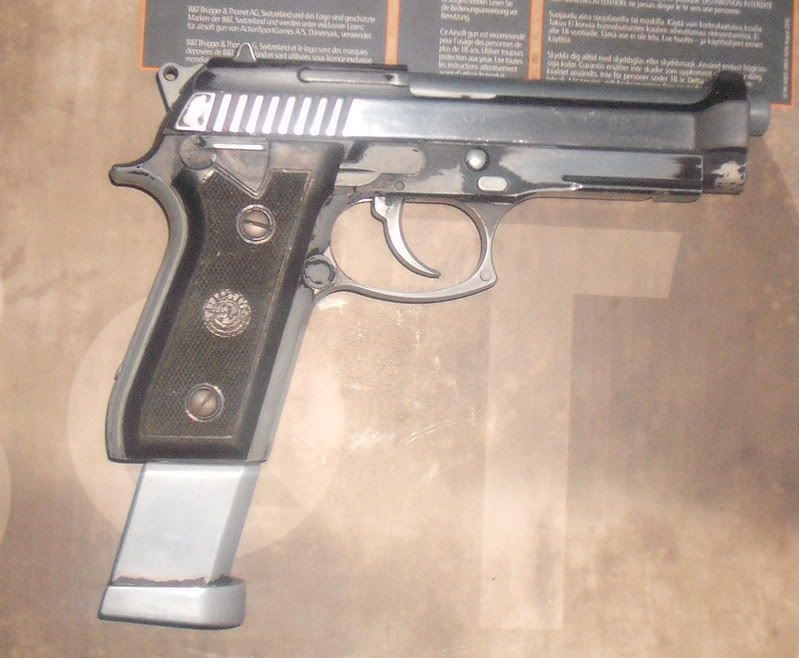 More pictures here
I can accept Cash in person, postal orders or paypal (buyer pays the paypal fees)
I can also post at the buyers expense (I will pay half the postage cost buyer pays the rest
)
I cannot deliver items to you as I do not have transport at the moment but the buyers are welcome to collect from me here in Limerick.
As for trades I am not interested in anything other than these...
Ares Tavor in original black colour (nylon/polymer finish)
KJ Works M700 Gas Sniper Black in colour
WELL AW338 Gas Sniper
Or
Ares AW338 Gas sniper
or any other Ares rifles you may have
Thanks for Looking!
Kev