I managed to download a virus, last night, I think.
I immediately ran McAfee Security Plan Plus - and it shows this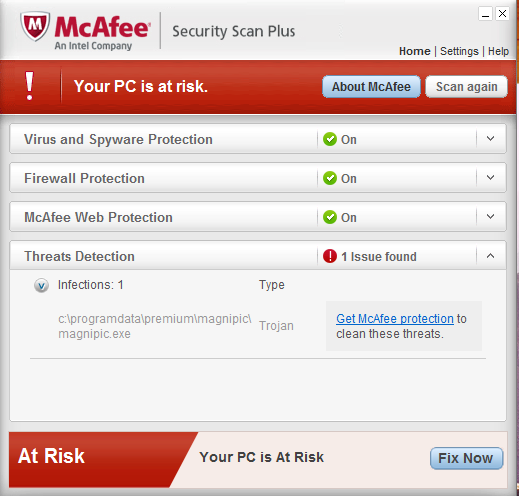 I ran a Malwarebytes scan - the log says it 'successfully quarantined & deleted' it. I have also downloaded windows security updates.
Any McAfee scan since still shows it as a problem - and wants me to buy their software to fix it.
Any ideas on whether that's just McAfee trying to get me to buy the software, or is there still a risk?
Thanks.