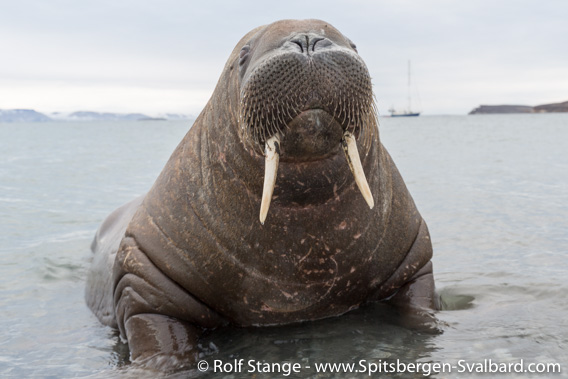 What is Walrus ?
Walrus is a game wherein you select music, & other people judge your music. Standard Walrus usually has 1 host who selects all the categories, & a bunch of people submit songs & the host judges all the songs in each category.
Why am I doing this ?
I think this is another game type that might become very popular on boards.ie
Why am I really doing this ?
I love music, but I dont listen to enough of it. Because I find modern pop music to be so horrid, I tend to listen to CDs in my car or if im at home, songs on youtube that I have listened to millions of times over and over again. I rarely if ever tune in to the radio. It's time to hear something new. Even if its an old song that I've never heard before. I just want to expand my horizons.
What kind of music am I into ?
Electronic is what i pretty much listen to 98% of the time. Trance, House and variants of both are my daily thing and I love finding new music in both all the time. I grew up listening to Rock and pop of the 80's and 90's and I love almost all music types from metal to classical. I'm not a fan of Rap, hiphop and R&B. Submissions of that type carry a big risk, but thats not to say you won't submit something that I end up loving. I never listened to A tribe Called Quest until a couple of years ago someone suggested Electric Relaxation and I ended up loving them and tracking down all their music, so thats an example of me discovering something out of my genre preference that I ended up loving.

Submit to me songs that you think I'll like first and foremost. Submit to me songs that you think I may not have heard of before. Submit to me whatever fits the categories. Whoever submits the songs I like the most, will win
Categories are ::
1.
A great cover song
- i love to find cover versions of songs where you say to yourself, that's just so much better than the original. Give me a cover version of a song where you think the cover is better then the original or of a different slant like a pop song done as a metal song or a rock song done as a dance song.
2.
A song with a great intro
- The intro is something that really pulls the listener into the song. Submit to me a song with a great intro. I'll be judging the whole song, but the weighting will veer slightly towards how much I enjoy the intro
3.
A song from 2019
- Whenever I turn on the radio these days, I pretty much just end up turning it off within a few minutes because I find modern popular music to be just torrid stuff. Submit to me something that was released in 2019 that you think i might like. Restore my faith in modern music
4.
A song from before 2010
- Now that I've made you google songs from this year, send me on a song from your back catalogue that you love and you think I'll love too!
5.
A song sung in a language that isnt English
- I like a lot of songs that are not sung in the english language. Knowing what is being sang is not necessarily as important to me as how great it sounds. Sometimes the voice is an instrument all by itself.
6.
Summer Songs
- Lets face it, the summer has been pretty miserable so far for the most part. Give me a song that just makes you think of summer! Sun, Sea, Sand, Sex and more Sun!
That's your categories
Remember, the most important element of this is submitting songs you think I'll like. But when faced with 2 songs I like equally, if there's one I havent heard before, that 1 will edge it.
Scoring :: if there are 10 entrants into the walrus, then the song I like least will score 1 point, while the song I like the most will score 10 points and so on in between. Just because I score your song a 1, doesnt mean it's a bad song. It just means it didnt work for me
Submissions are due by Sunday 30th June
. With the reveal to take place about a week after that. Gives me time to listen to all the music submitted
PM your submissions to me with the PM title - Walrus
. Just to differentiate it from my sheep entries
P.S. When submitting your entries, include a link to where I can listen to the song. This ensures two things. 1. I dont have to go searching for the song. 2. Its the exact version of the song that you want me to listen to.
Someone could submit XYZ by the ABC's but because there is no link to the actual song, I'll goggle the wrong remix of the song and end up hating it when the person might have wanted me to look at the album version.
Submit links to places where I can listen to the song freely. Youtube preferred, but if its soundcloud or spotify or anywhere that i dont need a subscription, that will do
Good luck!