ok, i am restarting the thread from
here
as i intend to put pictures up, and that previous thread is already eight pages long, and waving all over the place regards topic. so fresh start.
Donal (crapbag) is an unusual type who actually does what he says he does. he has gotten the bushcraft club up and running, all above board, insured through the MCI and with land usage permissions from Coilte and everything!! so, all talk, all action. well done Donal.
as stated previously on the other thread, we had our first official CLub outing this weekend (14th-15th june) it was only myself and Donal on this one as Coilte confermation came late and other people couldn't reorginise their weekends to suit. Luke from survival.ie came out and chatted with us. he had some cool info on foraging, but only stayed a few hours. thanks Luke.
fires were started with good old flint and steel.
fire was mainly to keep the bugs at bay, but also helped out with my tea addiction. without tea, its only survival. with tea, its bushcraft.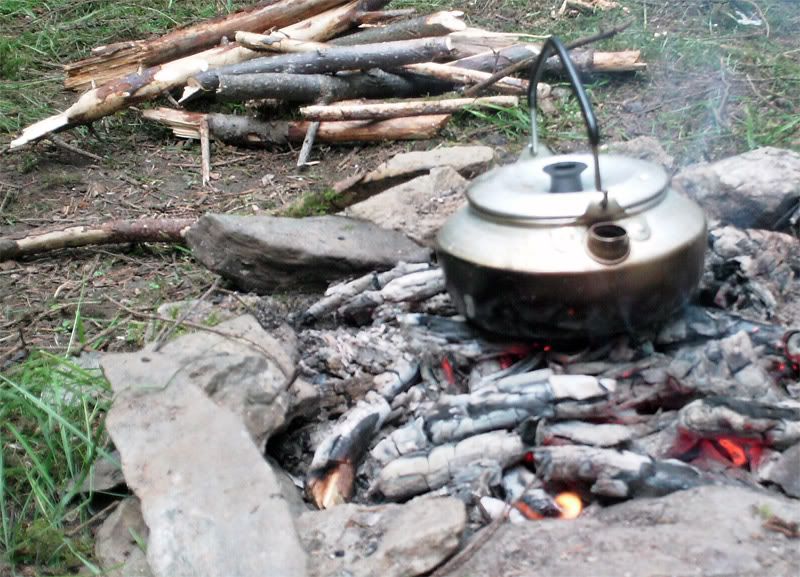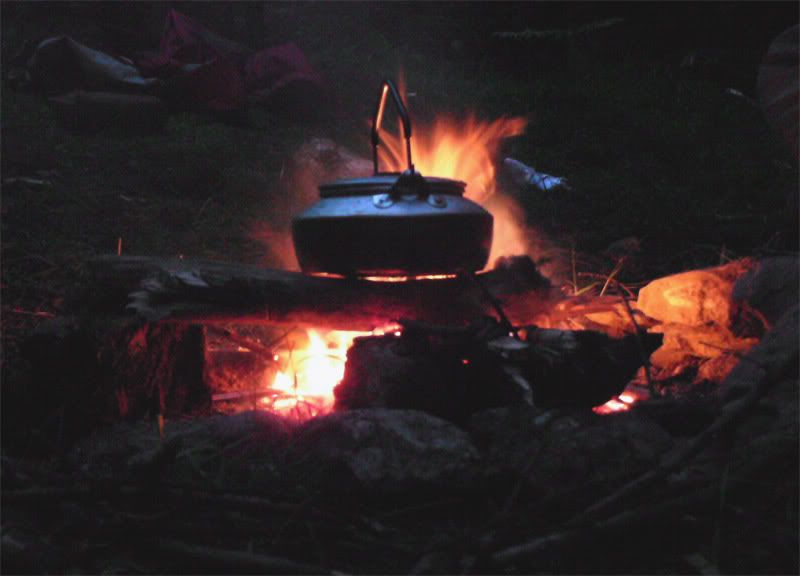 it rained a little bit, so we opted to have dinner at my place.
the wood. a bit piny.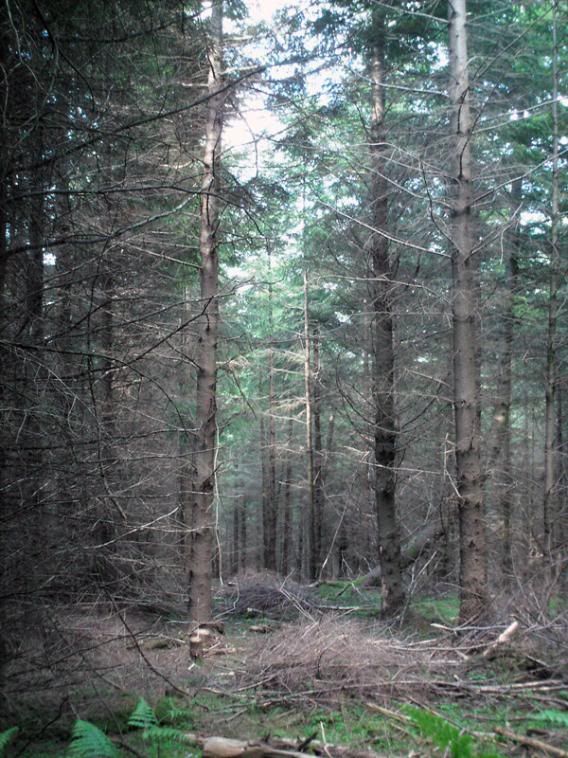 a fire is nice in the evening
we harvested birch, thistles, burdock root, new pine leaves (are they called leaves?) and nettles. the nettles were made into cordage, which is quite strong. the core of the stalks or thistle taste like celery. the burdock root is like a fibrous turnip. the new-groth pine leaves have a lemony taste.
the birch bark will be rendered into birch tar glue. amazing stuff. some will also go into our tinder bags. the birch wood itself will be used for carving and tool making. its an amazing wood, but in short supply in crone valley.
here you can see the birch wood, the roles of bark, the cordage made from nettles, and my flint and steel.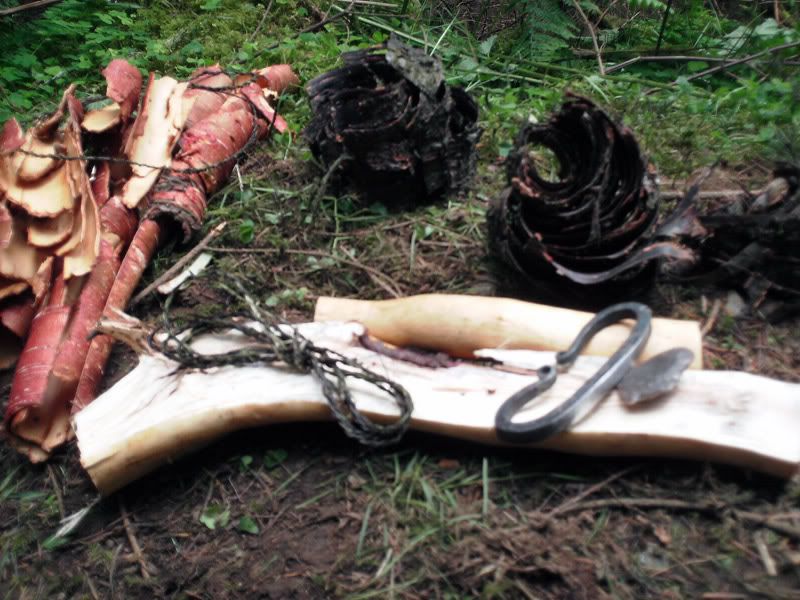 Donal with the birch branch
the rest of the pics are viewable on my photobucket account
here
, and there is also stuff over on my trip blog
here
does the above look like your idea of fun? if so, join up. dont think your knowledge is up to the task? dont worry. you will learn as you go along.
dont think you are fit or hard enough? we dont have a "grr manly" attitude to suffering either, so dont worry bout it.
Tim