Hello all,
It turns out that Storm Jorge and other storms were the calm before the storm that is coronavirus. That topic has dominated conversation in recent weeks across the site.
Current Affairs is the main hub of activity for discussion about the outbreak. The
first thread
appeared back in January and ran until February. But the lifespan of these dedicated megathreads has gotten shorter and shorter. It's up to its
sixth iteration
and shows no signs of slowing down. Over the past couple of months, these megathreads have racked up more than 4.5 million views (as of this morning, so expect that to increase further and in a short amount of time) and around 50,000 posts.
There are also threads popping up in
Travel
,
Farming & Forestry
,
Soccer
,
Cycling
,
Athletics & Running
,
Aviation & Aircraft
,
Health Sciences
,
Teaching & Lecturing
,
Conspiracy Theories
,
Motors
, the
various regional forums
, and beyond. Mentions of coronavirus are also appearing in conversations in
Rugby
,
After Hours
,
Gigs & Events
,
Films
,
Investments & Markets
, and many other forums. It may even put the Arcade & Retro regulars off their
beers meetup
!
Beasty put together a
thread of useful resources
to understand what coronavirus is and what kind of precautions people should be taking. This thread contains links to organisations such as the WHO, the HSE, and news sites so that you can keep yourself informed and up to date.
Naturally, there has been some concern in recent weeks in the
Horse Racing forum
as this week is basically their Christmas. Cheltenham got underway yesterday and will provide them with some distraction over the week ahead. There will be daily threads, highlights of special offers for the punters out there, and maximo31 started a
Cheltenham Tipster Competition
.
With all the activity in relation to coronavirus over the last few weeks, it's nearly been forgotten that we had a run of storms that were also the focal point of plenty of discussion. After Storm Jorge, sryanbruen updated their
storm comparison table
for max wind gusts. It's an interesting table that showcases where took the brunt of a given storm's fury. The Weather forum is a fantastic resource when storms are on the way/have hit our shores. If you'd like to read back over some of the megathreads that had people captivated for a spell, you can find them here:
Feb 29th - Snowfall/Wintery Conditions
Storm Jorge - February 29th
Storm Lorenzo
Storm Ciara - Technical Discussion
Storm Ciara - Reports/Chat/Non Technical
https://twitter.com/adrianweckler/st...67263112716289
If you need a distraction from some of the doom and gloom, or you need something to occupy yourself if quarantined (or "working from home"), why not check out the
Forum Games forum
. There are frequently games of Werewolf or Sheep to jump in on (with some accepting signups right now).
One thread that has fascinated users for some time now is alfa beta's
"New, unregistered Irish-bought car from 1976" thread
. While it took a little time for them to get photos added to the thread initially, it has become a gift that keeps on giving. They have since returned with photos of two classic MZ motorcycles, an old Merc, a mid-eighties 850cc Daihatsu van, and a retro VW. This is quite the treasure trove they've stumbled upon!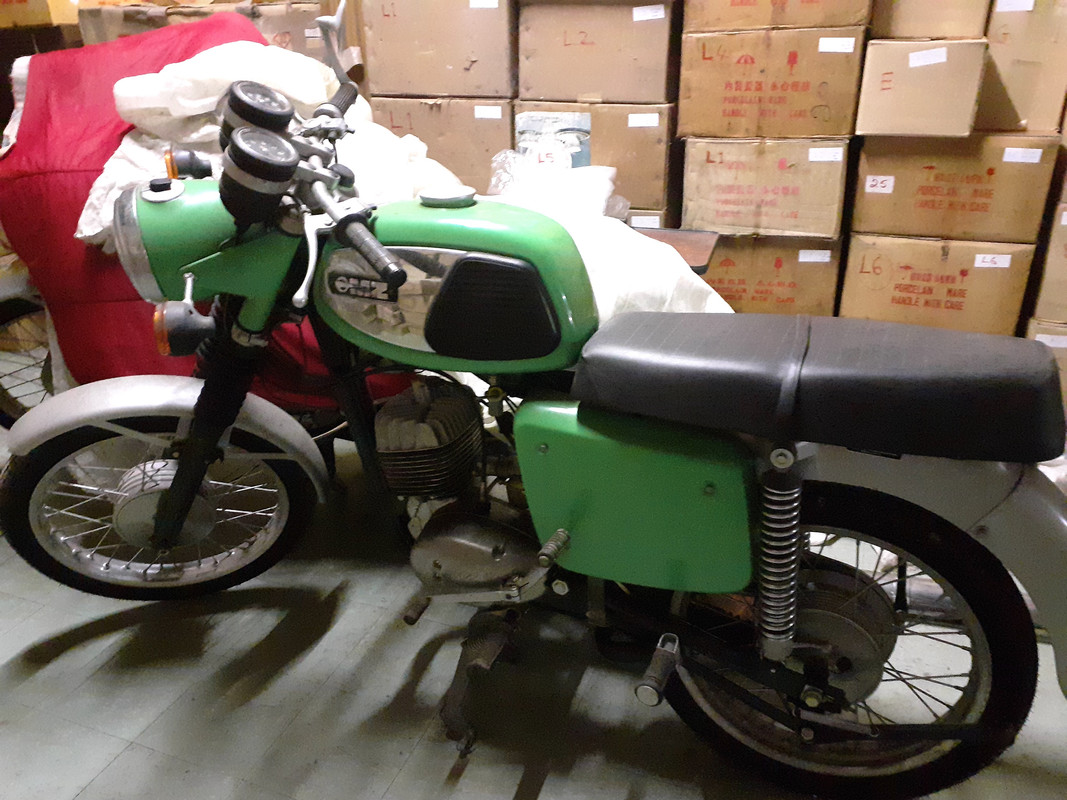 Another thread exploring the past is the
"75th anniversary of the end of WW2" thread
in History & Heritage. Manach has shared some interesting resources as well as a commemorative post about the anniversary of Operation Varsity, which was the largest ever military parachute drop.
On the newer side of things, the Drones forum ran a
photo competition for February
. They didn't get ideal conditions for flying and snapping photos, but there were some great photos nonetheless. They just need more voters for future competitions to try to separate the entries!
Another group that wasn't incredibly lucky with the weather was the Boards Golf Society. They recently had their
first outing at Portmarnock Links
with 44 players signed up to play. It was tight at the top in challenging conditions, but Willabur came home in first with Ballyk and Kiith in second and third places. The Boards Golf Society will next head to Ireland's oldest golf club, Royal Curragh on March 28th. For more information, see
the dedicated thread
.
Photos are a wonderful way of documenting projects. M17 has been a frequent contributor to the
N25/N30 - New Ross Bypass thread
, uploading photos of the work in progress. They weren't the only user to upload progress photos, of course, and it has been fascinating to watch the bypass come together. With the work complete, they have
uploaded their final photo
, but you can be sure to find them in another road project thread in the near future.
As is an annual tradition, the Film awards season wraps up with the
Films forum's Film Awards
. Nominations are open for a variety of categories, including the usual suspects such as Best Actor, Best Actress, Best Director and Best Screenplay, as well as categories such as Best Dumb Fun and Film That Deserved Better. For more information and to ask questions, check out the
Film Awards thread
.
In general forum news, Unsolved Mysteries has been added to the True Crime forum on the back of a forum request to create the
True Crime & Unsolved Mysteries forum
. Meanwhile, the Motivational and Personal Development forum is
now accepting requests for access
. This forum offers a place to discuss life goals and what one is doing to achieve them, struggles and support with motivation, and tools that people use to help them in pursuit of their goals.
That's it for this month's update. We'll see what coronavirus megathread we're up to by next month. Stay safe!