OAA has had a chance to look back on all the weather and climate disasters of 2020. And like many other aspects of 2020, the numbers we're seeing aren't positive.
2020 officially broke the record for most $1 billion disasters. The 22 costliest events shattered numbers previously set by 16 separate billion-dollar disasters in 2011 and 2017.
Note: the record here is for the number of events. In terms of cost, 2020's $95 billion price tag ranks as the fourth costliest.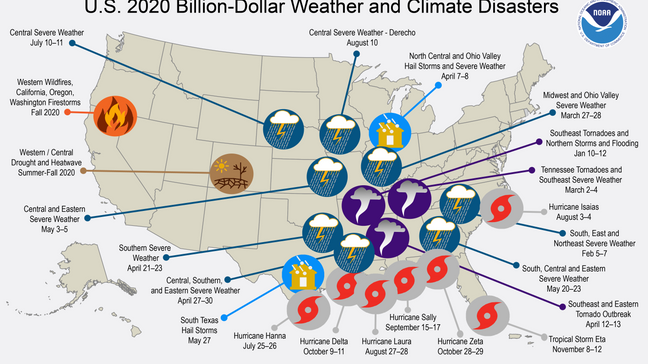 Hurricane Laura's damages came in at the highest price for 2020. In fact, seven of the 12 landfalling tropical systems caused at least $1 billion in damages, which is a record in itself.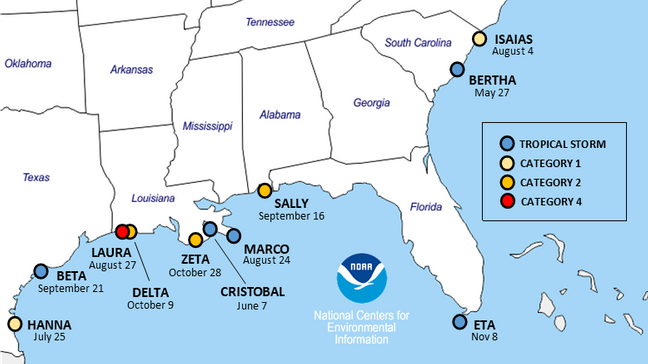 Western wildfires were also extremely active in 2020, consuming nearly 10.3 million acres. This includes about 4% of California's total acreage.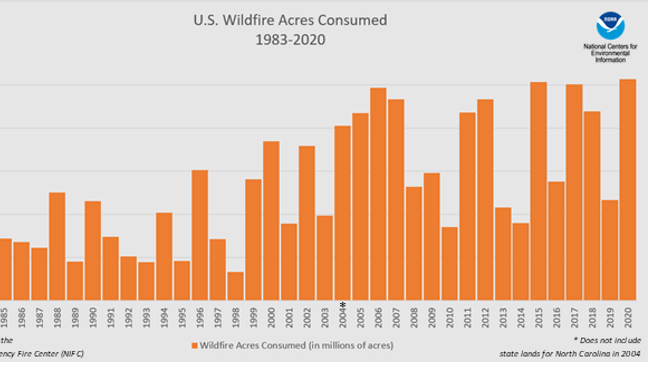 To top it all off, 2020 ranked as the 5th warmest year on record for the contiguous U.S.. Here in the District, 2020 ranked as the 3rd warmest year, tying 2019 with an annual average temperature of 60.6 degrees.