Parts of the midlands reasonably likely to get a surprise on Wednesday evening with 850hpa temps inland hovering just under -4c and closer to the surface than usual with the 500hpa GP heights. This translates to temperatures at ground level 0 - 2c away from windward coastal counties. Dew points hovering between 0 and 1c.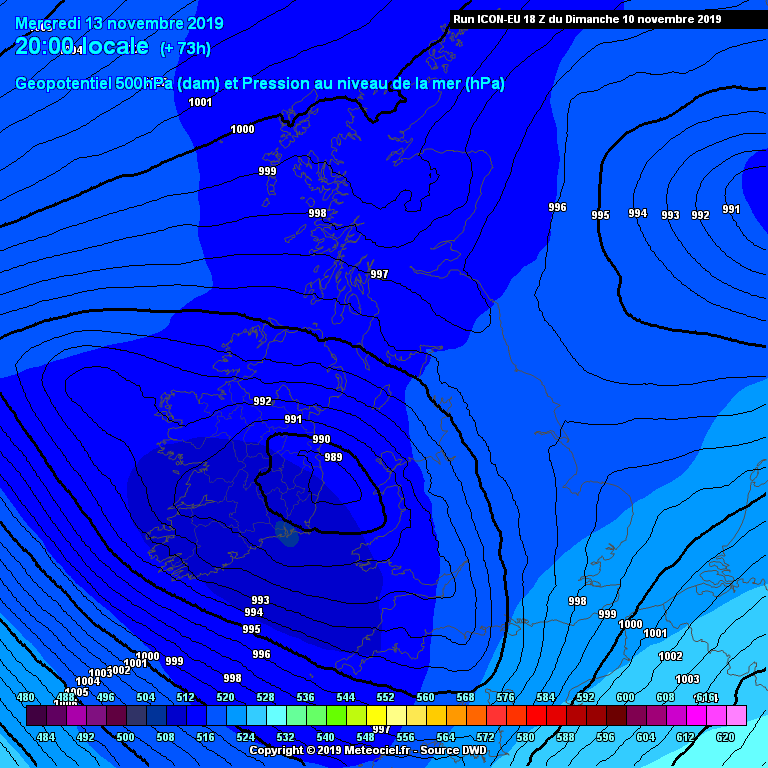 Still a bit too far out for nitty gritty details but something to keep an eye on.
Certainly scope for sleet and wet snow to lower levels there.
At the moment Wednesday evening seems the best chance.