Mod Note
This thread is for posting/discussing/analyzing FI CHARTS ONLY i.e. Charts in the unreliable time frame, generally +T120 onward.
If your post does not specifically relate to an FI chart then it doesn't belong here - Off topic posts will be moved
Thanks
------------------------------------------------------------------------------------------
------------------------------------------------------------------------------------------
Summer 2020 is finally here and this is where we like a look a bit further ahead and tease out what is in store for us over the course of 14 days. As always these charts become more unreliable the closer we get to +360 hours. Will the warm and sunny conditions always be 10 days away as we chase the heat throughout the summer? only time will tell.
The following week will be largely dominated by a cool plunge of northerlies, these will affect the majority of Ireland, UK and many parts of western Europe.
This upcoming spell of cool weather looks like it's going to be a stubborn one to shift as it lasts well into the first two weeks of June and could potentially also be at play beyond the extended range of FI.
Monday the 8th of June, temperatures begin to slowly recover slightly as we lose the northerly influence as least for now. Temperatures getting back into the mid to high teens and may reach 20C in a few midland areas.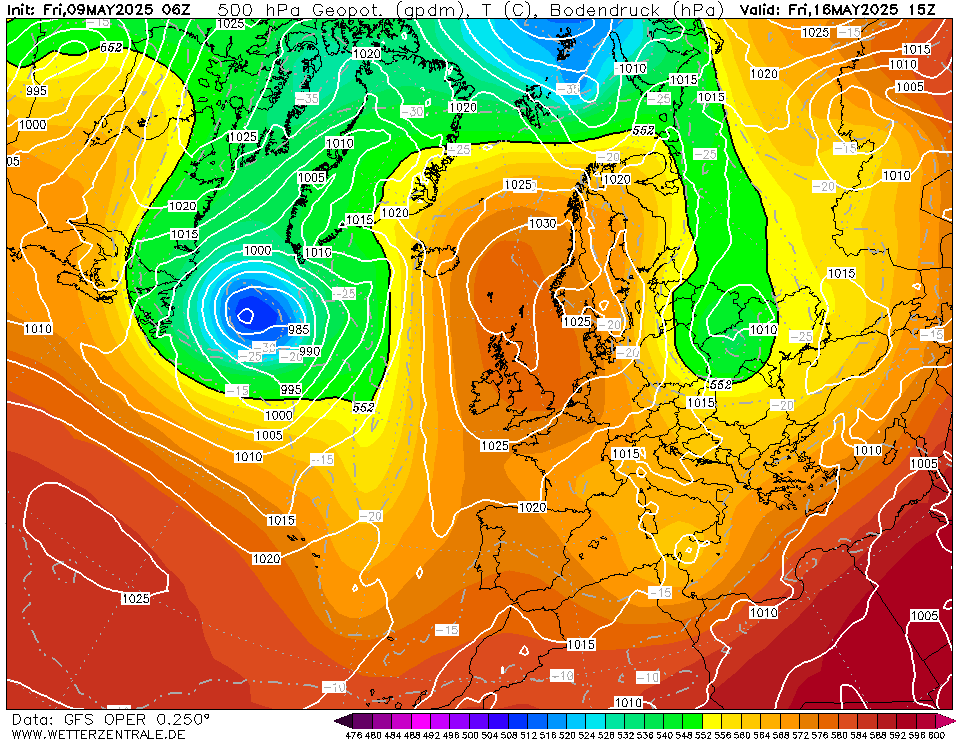 The Azores high is still anchored out in the Atlantic with cooler air still digging at our heels, the warmer and dryer conditions out to our west doesn't really get here. There may still be some light showers or spells of rain around this time as we struggle to gain influence from the Azores high.
Wednesday 10th of June continues with a cool theme and it may become more unsettled with bands of rain or showers crossing the country from the north.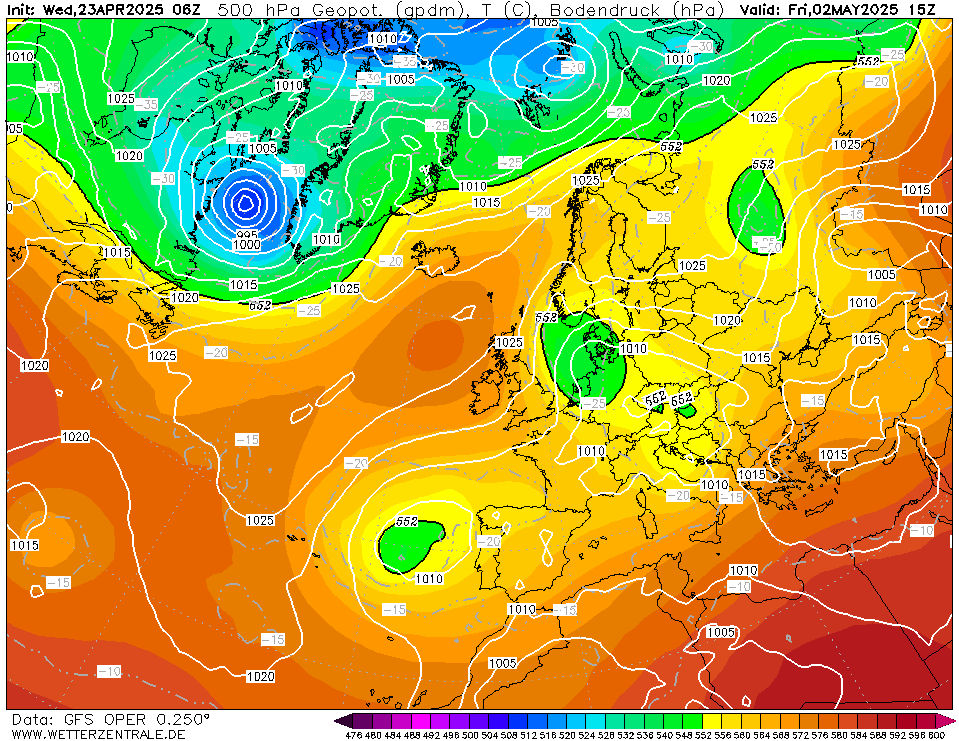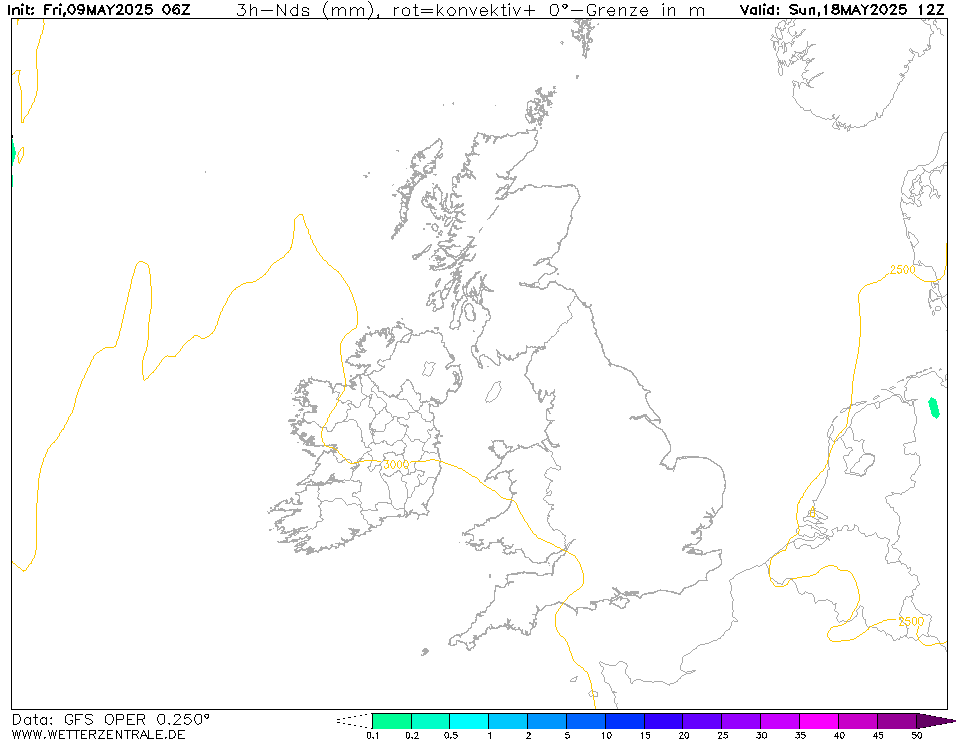 Still showery as we head towards Friday 12th of June with average temperatures. None of the showers or bands of rain look heavy at this stage. They are nowhere nearly as heavy as the usual low pressures that we frequently get from the Atlantic, but they may enough to spoil the idea of us having any settled weather.
The GFS update seems to be stuck at +252 hours so will update again later.