Quote:
Originally Posted by
Rubecula
one thing I never understood was the relationship between African elephants, Indian elephants, Mammoths and Masterdons they have all lived at the same time.
Mammoths are part of the Elephantidae family, like today's African and Indian elephants, and so they can be considered true elephants, just a different genus (
Mammuthus
). Within Elephantidae,
Mammuthus
are believed to be closer to Indian elephants (
Elephas
) than to either of the African elephants.
African elephants were once thought to be one single species (
Loxodonta africana
), with the forest elephants being a subspecies (
Loxodonta africana cyclotis
), distinguished by smaller size, rounder ears, straighter tusks, etc. But genetic analysis have proven not only that it is a different species, but also that the forest elephant is more closely related to extinct elephant species such as
Palaeoloxodon
, the so called "straight-tusked elephant" that lived across Eurasia during the Pliocene and early to mid Pleistocene, and which includes the largest elephant species known thus far,
P. namadicus
, which may actually be the largest land mammal ever to have existed (even bigger than
Indricotherium/Paraceratherium
).
This means that the classification of modern elephants is in serious need of a revamp. Maybe the forest elephant will eventually be renamed
Palaeoloxodon cyclotis,
or maybe it will get a genus name of its own? This would make
Loxodonta africana
, the savannah or bush African elephant, the only living species of
Loxodonta
. As I understand it, the idea is that the
Palaeoloxodon
-type elephants were once the dominant group in Africa as well as Eurasia, but at some point they went into decline and were largely replaced by the
Loxodonta
, with the only survivor of the
Palaeoloxodon
linneage being the forest elephant.
As for mastodonts, they belong to a different family within Proboscidea, the Mammutidae, and so even though they share a common ancestor with elephants, they are not true elephants themselves.
Mastodonts were, generally speaking,more massively built than mammoths or elephants. They are usually considered to be more primitive than elephantids, with pointed crowns to their molars, relatively shorter legs, and apparently covered on fur. The best known species would be the American mastodont (
Mammut americanum/pacificus)
.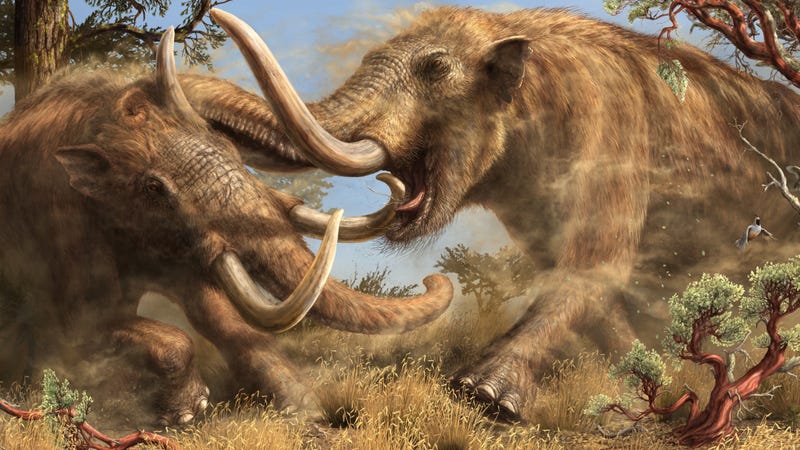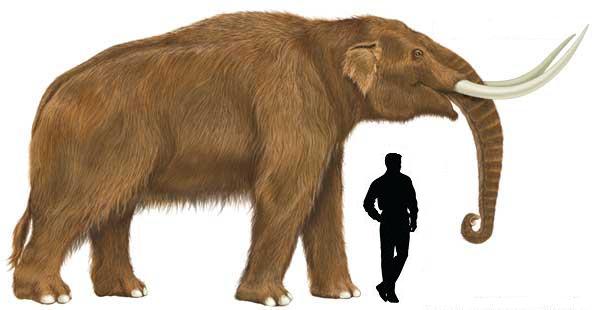 It should be noted that some authors use "mastodon" or "mastodont" to refer only to members of the Mammutidae, but others may use the name in a broader sense, to include other extinct proboscideans such as the gomphotheres; these are another, older family (Gomphotheriidae), very diverse during the Miocene and Pliocene and often had four tusks, with longer lower jaws than elephants and lower, more heavy set bodies.
Gomphotheriidae is believed to have given rise to the mastodont (Mammutidae) and elephant (Elephantidae) families, but they weren´t completely replaced, as a few gomphotheres managed to hang on until the end of the Pleistocene/early Holocene in the Americas, so at some point you would've had mammoths, mastodonts (mammutids) and gomphotheres all existing at the same time.