This thread will be retired tomorrow as tomorrow is the first day of summer.
One more warm day before the Atlantic breaks through so make the most of tomorrows sunshine. Temperatures getting up to 21 or 22C in places tomorrow.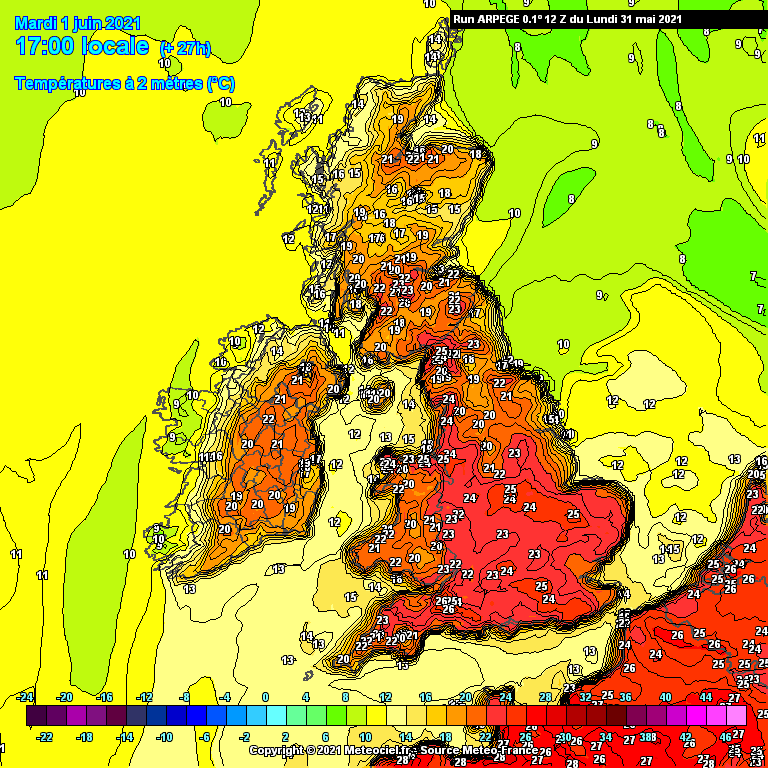 Northern areas will get an extra day of warm and sunny conditions on Wednesday with much cooler conditions spreading northwards and eastwards.
The warmth may still linger in parts of Leinster and Ulster into Thursday with temperatures of 20C still possible but there will be a good deal of cloud around.