Mod Note
This thread is for posting/discussing/analyzing FI CHARTS ONLY i.e. Charts in the unreliable time frame, generally long range +T120 onward for Summer 2021.
If your post does not specifically relate to a Fantasy Island chart (extended long range charts) then it doesn't belong here - Off topic posts will be moved or deleted.
Thanks
------------------------------------------------------------------------------------------
------------------------------------------------------------------------------------------
After a chilly Spring how is the beginning of Summer 2021 shaping up? It's been unseasonably chilly up to a few days ago with temperatures struggling to reach 11 or 12C over the past 2 months and single digits much of the time. Over the past few days we have seen a big increase in temperatures to slightly above normal values and the first spell of early summer weather.
The current warm and dry interlude is not going to last long. The Atlantic is already trying to break this down and it will become increasingly unsetted as this week progresses, starting with western areas from tomorrow and all areas becoming unsettled from Wednesday, however rainfall totals look fairly low overall. Temperatures from midweek will lower back to average values and this will continue into the weekend.
However once we get past this weekend, we do appear to be on a warming trend once again with signals that temperatures could lift up and take off at some stage later next week.
Overall the first half of June is looking on the warm side and there is the chance we could tap into a very warm spell at some point either later next week or the following week. June could well turn out to be a dryer month than May and it will certainly be much milder than the very cold May.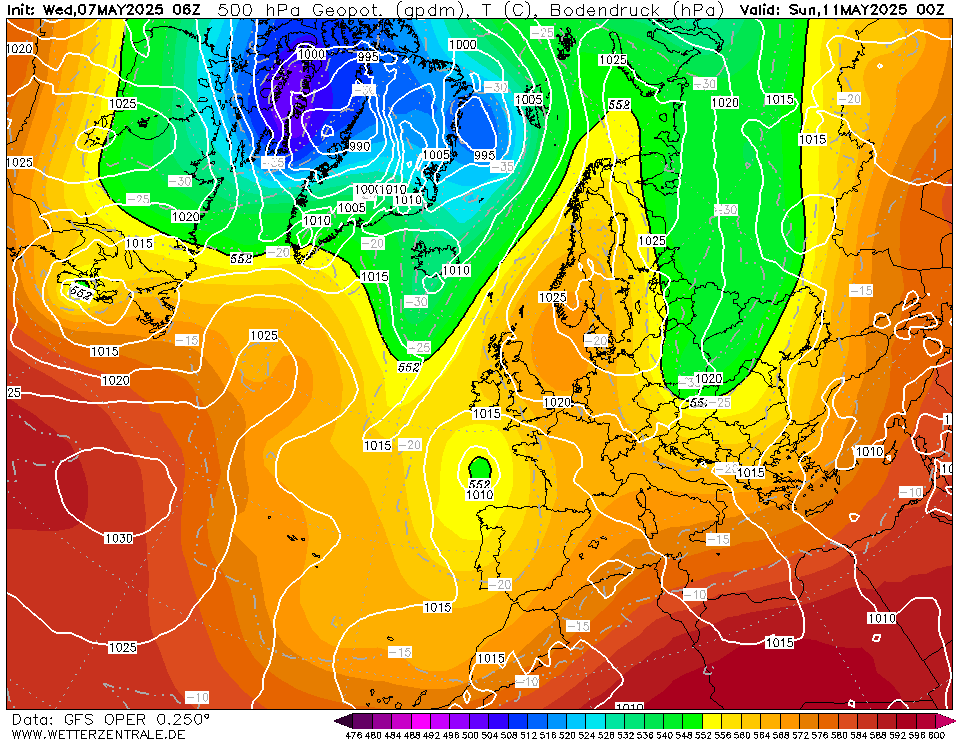 A bit of a battleground scenario this weekend between the Atlantic doing it's best to try and break through, and a big area of high pressure over Scandinavia. This will result in average temperatures, a fair deal of cloud and some showers this weekend. Temperatures generally between 14 and 18C over the weekend.
From next Sunday/Monday temperatures will begin to rise once again, possibly reaching 19 or 20C in many places. We will still be in this battleground scenario with cooler Atlantic air trying to take hold while warmth begins to build to our east.
Bank holiday Monday looks fairly mild with temperatures in the high teens, possibly 20 or 21C in places and it will be mostly dry but there could be some showers about as well.
By this stage we are well into the unreliable time frame, it appears as the cooler and more unsettled conditions will sit in the Atlantic and the warmth from the continent will edge in over Ireland as the week progresses.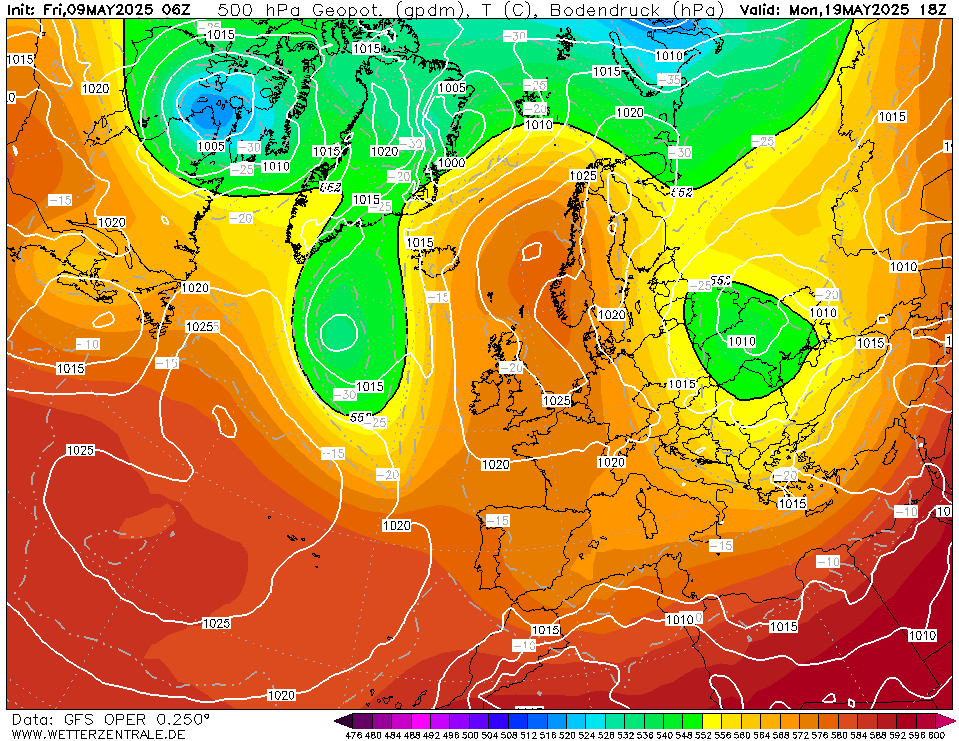 Temperatures will be high teens to low 20s, particularly in the eastern half of the country with warmer air taking over.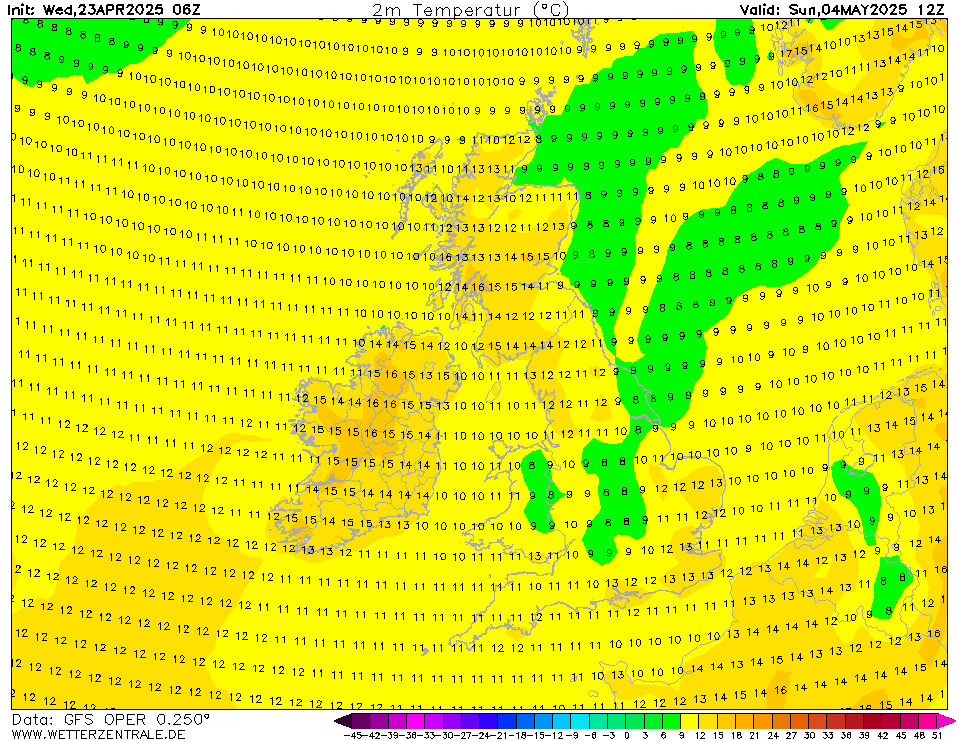 The weekend of 12th/13th June could see temperatures lifting up to the mid 20s in many areas particularly if there are good spells of sunshine.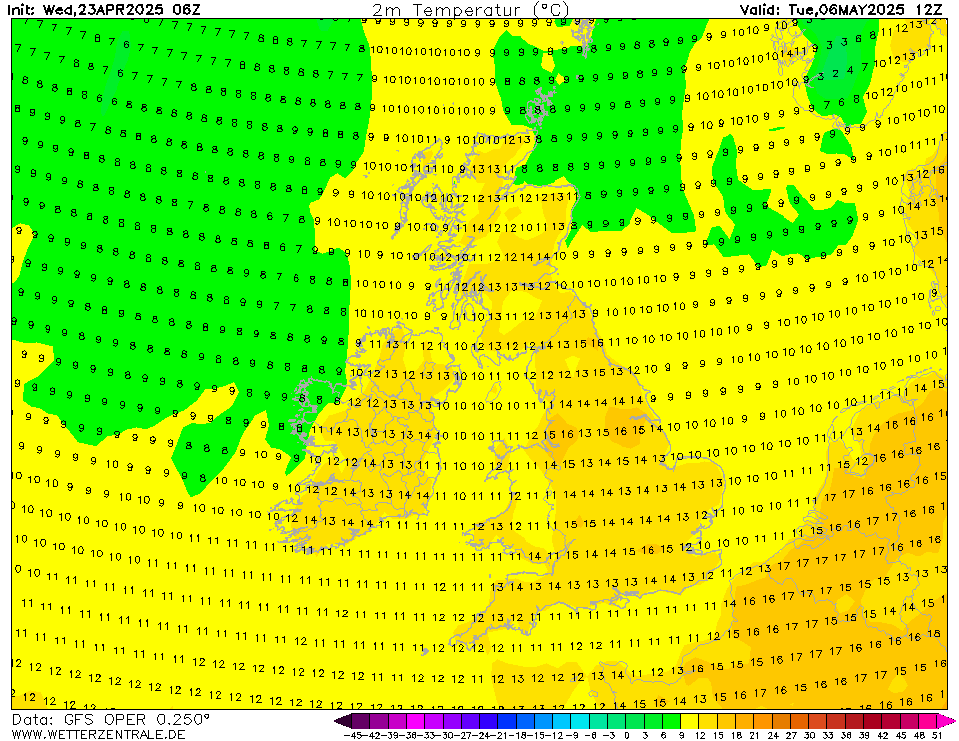 We finish up with an increasingly unstable setup and possibly very warm with temperatures possibly getting up to 25 or 26C but an increasing risk of a thundery breakdown.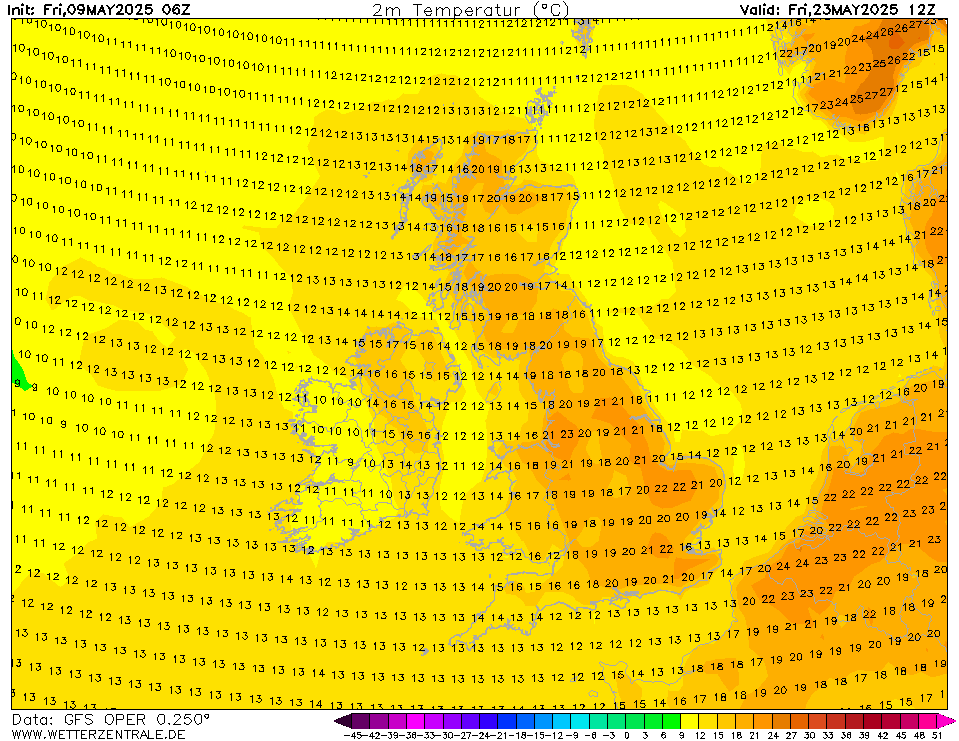 Low pressure with some thunderstorm actiivty may begin to break down this warm spell allowing cooler conditions into the second half of June but this is a long way off.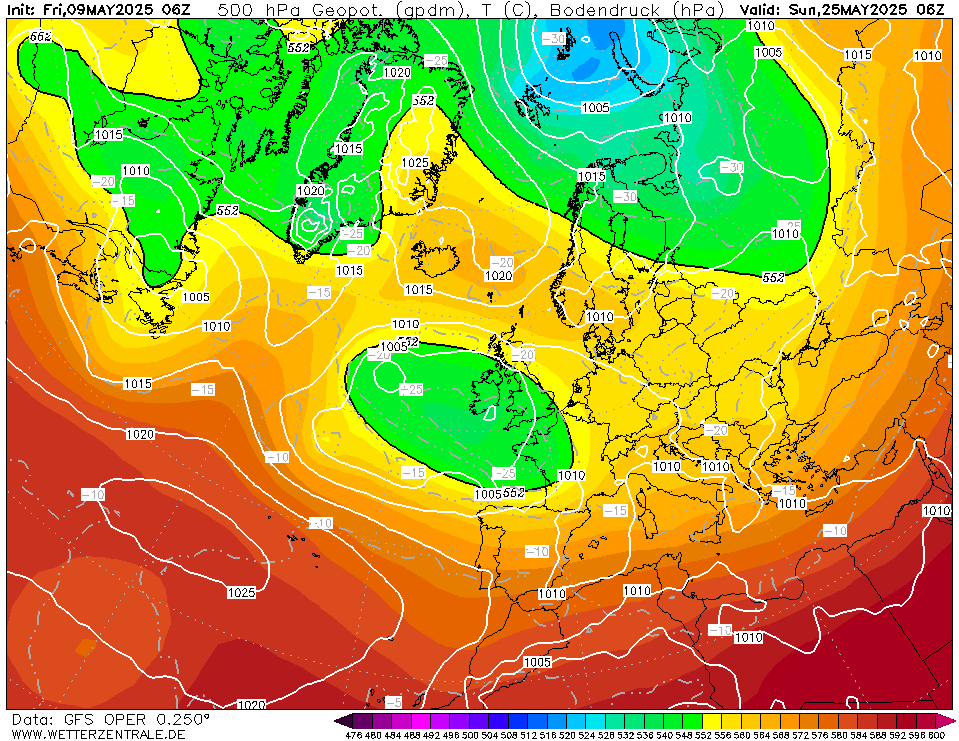 Current precipitation forcast looks like normal rainfall values in more western areas, particularly coastal areas more prone to Atlantic breaking through. Eastern areas may not see much in the way of rain over the next 10 days with only small amounts of rainfall over the next 7 to 10 days.