I choose the word 'depression' out of confusion as to what they are supposed to be called.
I'm talking about the storms that form in the Western Med as regular depressions before sometimes attempting to form a warm core and ditch it's associated fronts. The sea temperature required for them seems to be lower than a tropical storm and they seem to occur January-August, often forming off the coast of Libya before heading east.
What exactly are they? Simply powerful depressions? Subtropical storms? "Tropical" storms? "Polar" lows? Some form of hybrid?
January 1982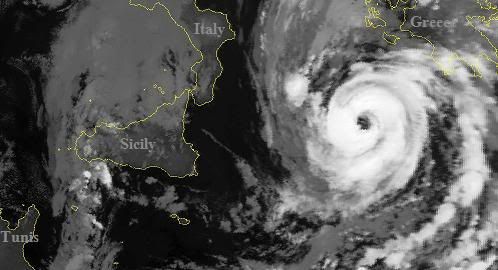 January 1995
October 1996