Spotted this today. Still some stock around the country as of time of posting.
PS4 Pro (1TB Fortnite edition) + Death Stranding + Extra Controller + Blu Ray for €335. A very good price I think.
Argos link (The PS4 Pro is item number 199/5767)
Select the "
Special Offers
" from lower down on the page: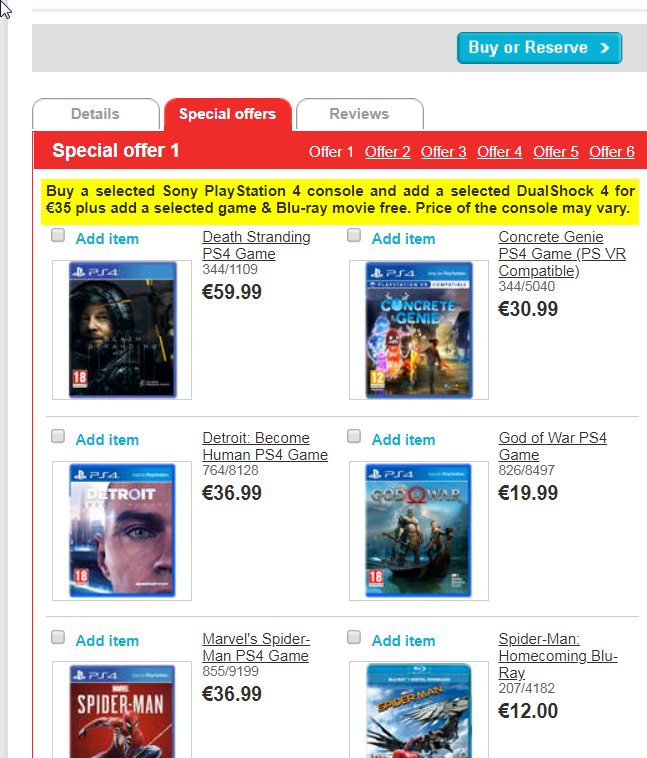 ...you should then get pricing as shown below!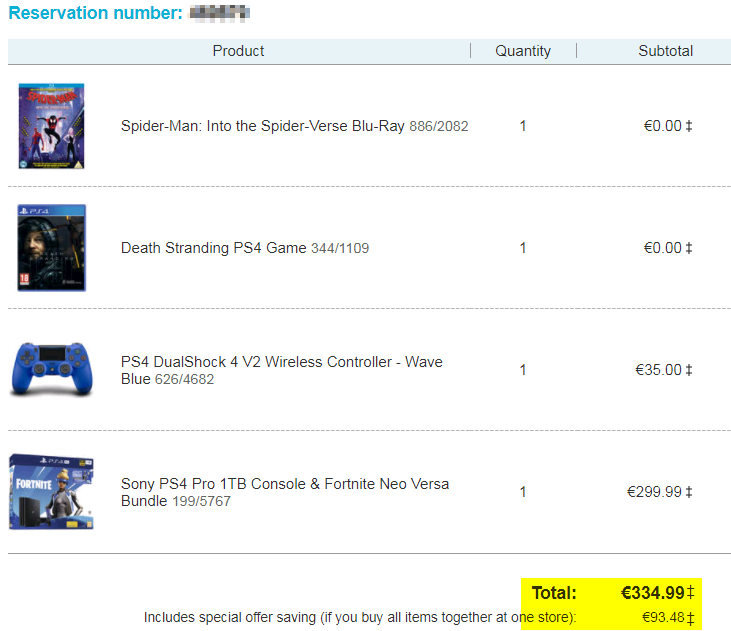 Note: if you go to the Self-Service machine, the discount is not applied, as you have to go to the checkout if the game or Blu-Ray are over 18's.
Ho Ho Ho!