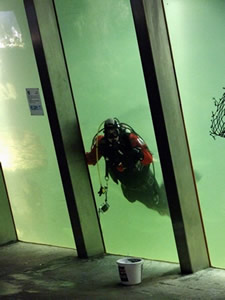 Hi all,
Our club, the NUIG/GMIT SubAqua Club, will be doing a 24hr dive in the Galway Atlantaquaria < The time has been brought forward a bit, it will now be from 12noon on Saturday until 12noon on Sunday. This is to accommodate an ROV demonstration in the tank just after!> We'll be collecting money on the day,
all proceeds are in aid of the RNLI
.
We will be broadcasting the dive LIVE via our website! -
www.galwaydiving.com/24
We are also accepting donations (Paypal) via that webpage which we'll pass onto RNLI.
If you're around Galway on the day, call in and give your support!
Thanks