Trying to decide on a 2002/2003 911 or a 2003 Jaguar XKR 4.2L Supercharged.... my heart is pushing me towards the Jag give its looks and performance, but already owning a Jag I know that the build quality is not the best, but I was keen to know if there were any owners on here to get their input as to whats its like living with one?

I'd be putting it on a classic policy with use once / twice every month on the weekends.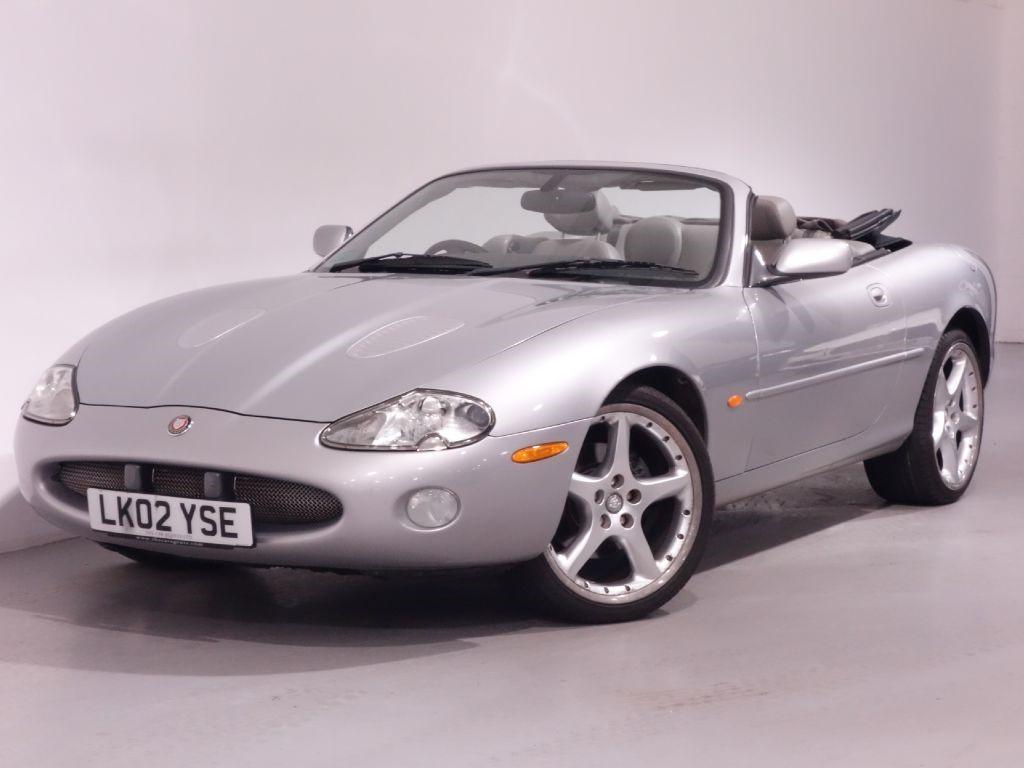 1 person has thanked this post
We have a 4.0 coupe and it's lovely. Unfortunately it is sitting on blocks after blowing a head gasket. While doing that job I found and dealt with the ubiquitous floor panel rust holes and the rear wheel arches. It's nearly done, thank god.

The 4.2 has a better reputation where head gaskets are concerned as MLS gaskets were used from the factory. Some early 4.0 engines had nikasil cylinder liners but those are all gone by now (warranty replacements mostly) and so is the sulphur laden petrol that they didn't like.

While these cars are built to higher standards than previous generations of Jags, I don't think quality can be compared to the Porsche. Also the driving experience is quite different I understand (I have not driven the Porsche - I wish!). The Jag is an effortless continent crosser with brutal acceleration when called upon (400bhp in the 4.2) while the Porsche will reward in the twisties. A generally reliable car overall with only a handful of issues, mostly age related.

Things to look out for from my experience:
- Any evidence of cooling problems - there is a lot going on in that engine bay and if there's a problem and you can't do it yourself your local indie will either love you or hate you depending on his view of this kind of work.
- A rattling noise in the engine bay is almost always upper chain tensioners failing. This can be done DIY if you are handy. An essential job if the fault does appear.
- Rust. It's a Jag. Particularly if it is a UK import. Some clever person designed the floor pan with a near perfect rust trap under the driver's and passenger's feet and they all rust through there, it's just a matter of how bad yours is. I have read it was to do with securing the body to the trolleys/rigs on the production line. It is an easy enough repair as rust goes, being in the middle of a largely flat area of the floor pan, so not a deal breaker at all. Apart from that it's the same as any older car.
- Wheel bearings can be noisy, especially on early 4.0 cars. Straight forward to do for an indy mechanic with the help of a decent press. The rears can be done DIY with hand tools if you are determined but the fronts definitely need a press.
- Interiors are lovely if you like wood. The plastics can be fragile and attract a Jaguar premium to replace.
- Paint condition - like any older car really - look for blemishes and lacquer issues. They look amazing after a good detailing.
- Wheels. BBS wheels are two part with a polished stainless dress ring (as in your picture). If kerbed, the dress ring will need to be replaced at Eur125 per ring plus labour for the 20" wheels, a bit less for the smaller sizes. Refurbing requires taking the wheels apart. I did this DIY but best results will be if it is done professionally. These wheels start at Stg400 each and can be Stg600 each so they are worth refurbing if required.
- Convertibles can suffer hydraulic pipe/hose failures due to age. This needs to be looked at when buying but is no worse than with any other car with a hydraulically operated roof.

In short, nothing you wouldn't look for on any older car, just with a Jaguar premium attached.
5 people have thanked this post