I took a spin (and it was literally a spin in many parts, and a slide in a few!!) over Sally Gap this afternoon from Laragh up the Military Road and down by Michael Jacksons gaff into Roundwood
Here some of the pics i took.
Looking back towards Laragh direction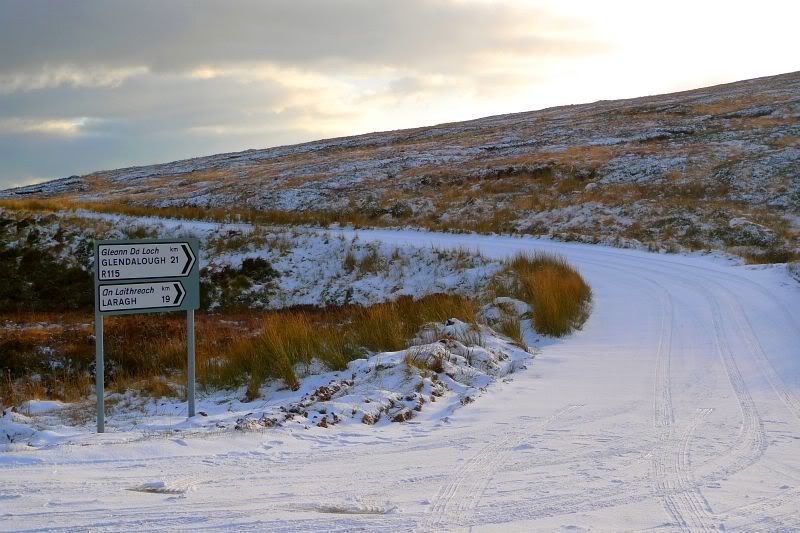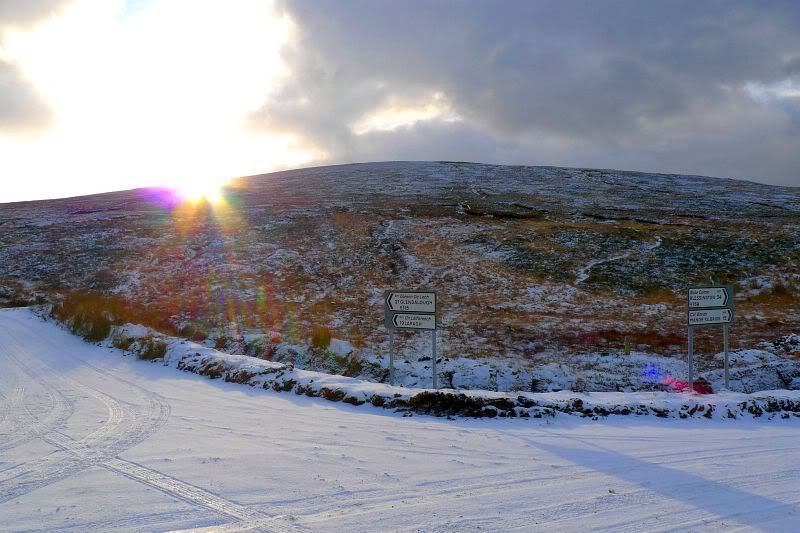 Kippure in the distance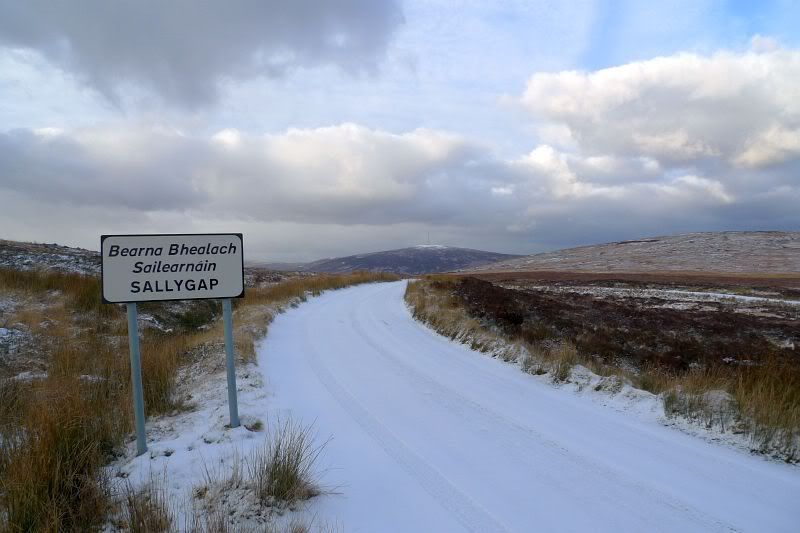 Which way to go?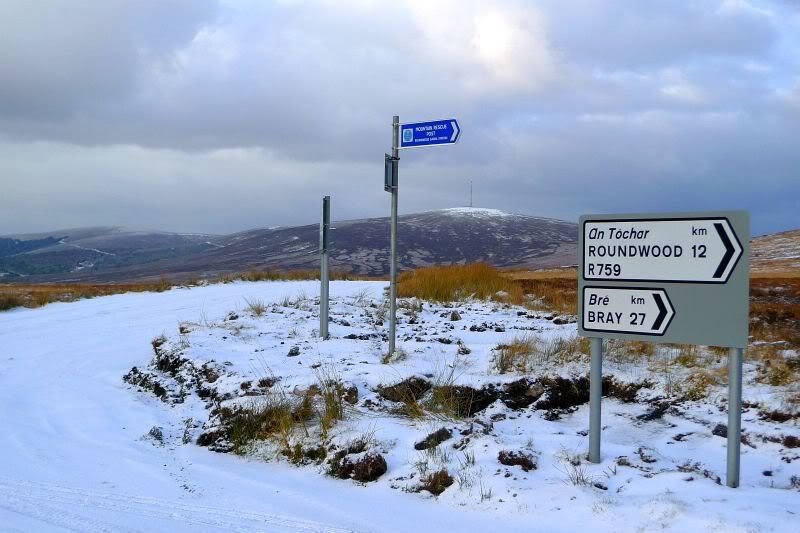 My chariot..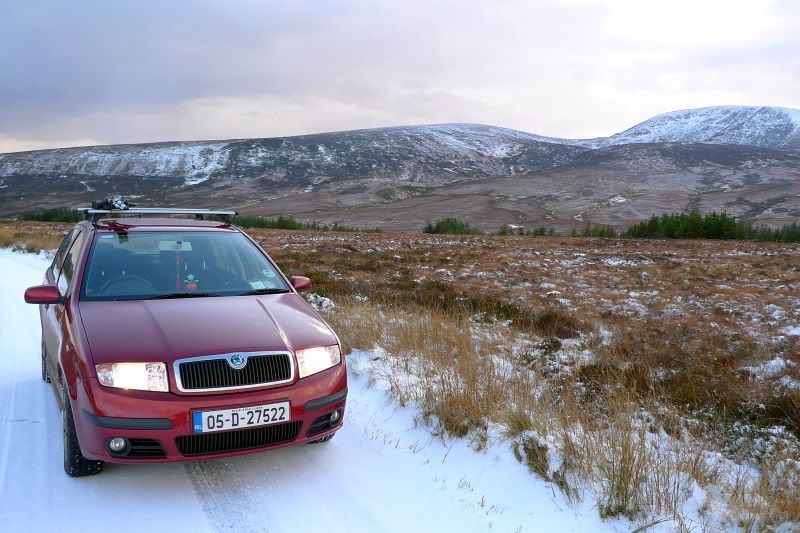 It had a desolate beauty to it. The black patches on the roads are not slush, they are pools of water frozen over that the snow has blown off. Totally treacherous, i found it hard to stand upright never mind drive on.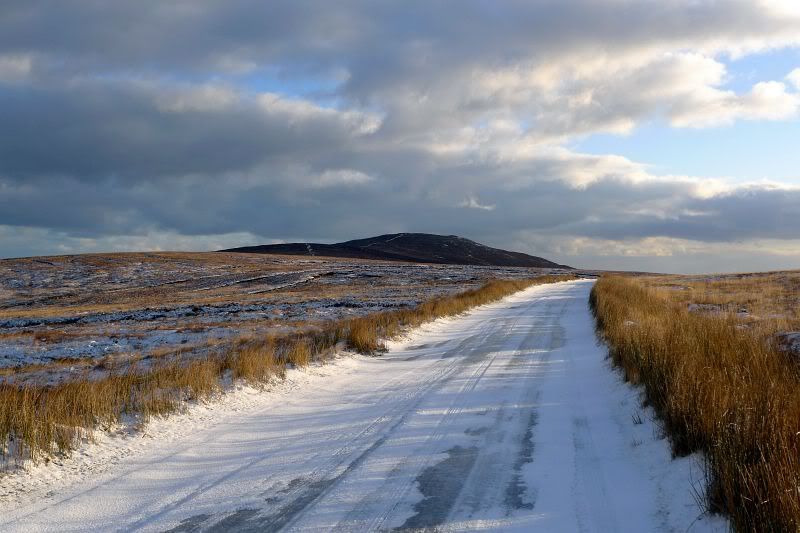 Light snow showers in the distance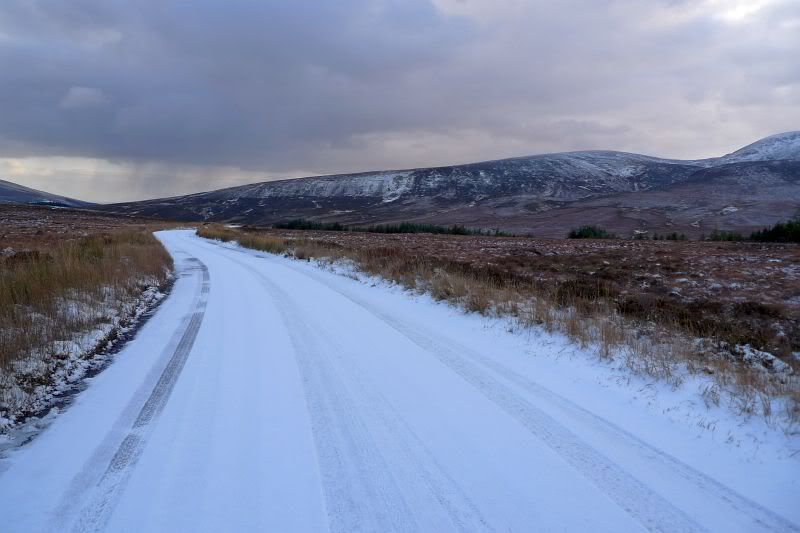 I had a few really big slides and my snow driving experience from last winter really came in useful. I would not recommend any one that isn't used to driving in the snow making the trip up there tomorrow, its a total ice rink, i could barely stand upright on the road. Wild animals couldn't drag me up there after dark.
A fun drive