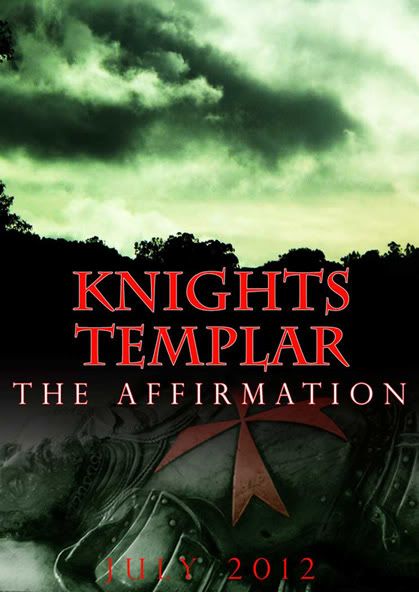 Saturday, 7 July 2012
The Affirmation
The last Grand Master of the Templar Order, Jacques de Molay, was tortured and burned at the stake in 1314, by order of King Philip IV of France, who pressured Pope Clement V to disband the Order and arrest all its members. Legend has it that de Molay issued his dying curse against the King and Pope, saying that he would meet them before God before the year was out. Pope Clement died only a month later, and King Philip died later that year in a hunting accident. Many of the knights escaped the reach of the King's men, travelling to the outer parts of Europe and the Middle East. Rumours quickly circulated that they carried with them some of the orders greatest secrets and treasures. One of these places was the West coast of Ireland where the Order had established a fortified Castle. There they remained in self imposed exile and all that remains of the castle today is the ruins of the outer walls.
Present day intercepted Communicaes from the militant faction know as the brethren detailing how they had found and confirmed new evidence as to the approximate location of one of these lost treasures in the woodland adjacent to the castle ruin. All efforts to establish further communications with their 2 man scouting party have been unsuccessful. The hierarchy of this fanatical militant cult are confident that they have located one of the most treasured of the Knights Templars Secrets and have committed a number of their most trusted operatives to secure the prise.
Fears are growing that if the Brethren succeed in their retrieval of this unknown treasure/entity that they may use it to fund further terrorist activates and therefore a covert coalition group have been ordered to intercept and neutralise this treat.
All other information regarding price, game rules, loadouts and ammo limits can be found here
http://www.sligoairsoft.com/index.ph...from-tigerland