Meanwhile down the road at Elphin in County Roscommon, a bull**** Model Railway Village (LittleElph) which was being pushed by British consultants before I left Leitrim in
1998
appears to have been approved - again! See here:
http://www.goelphin.com/
If this model railway village is anything like the fiasco at Clonakilty it should not receive a cent in EU or other public funding. Clonakilty has to be seen to be believed.
A couple of Trip Advisor reviews here:
http://www.tripadvisor.com/ShowUserR...k.html#REVIEWS
An ex.Sugar Company diesel shunting locomotive garishly painted up as a '
steam
' engine - note the driver painted in the cab window - preservation Irish style!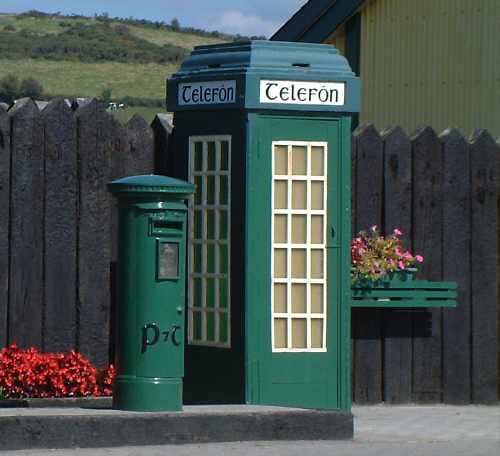 Even the 'preserved' post office box and telephone kiosk carry awful liveries which are completely incorrect.