Three aircraft pics from the Meet Your Navy weekend at Portsmouth Naval Base on 25th July.
Royal Navy Lynx aboard RFA Largs Bay.
Royal Danish Navy Super Lynx aboard the Danish Naval vessel HDMS Hvidbjornen (white or polar bear)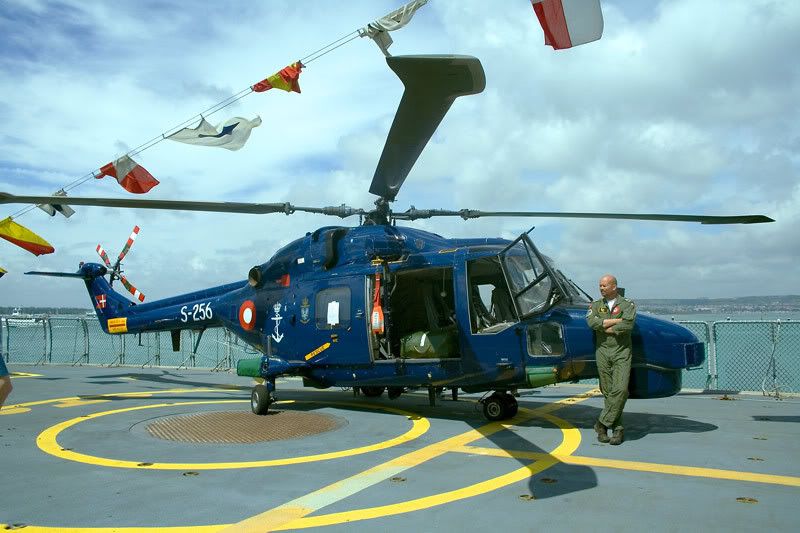 And one for Styre, a HM Coastguard AW 139 during a SAR demo
I will be posting some of the ship pics in the Military section shortly.