Really, the question is does Compton scattering violate conventional theories of QM, QED, or whatever other flavour of quantum theory you're having?
I keep turning it over in my head. And I keep coming up with funny problems.
The description for single photon and single electron.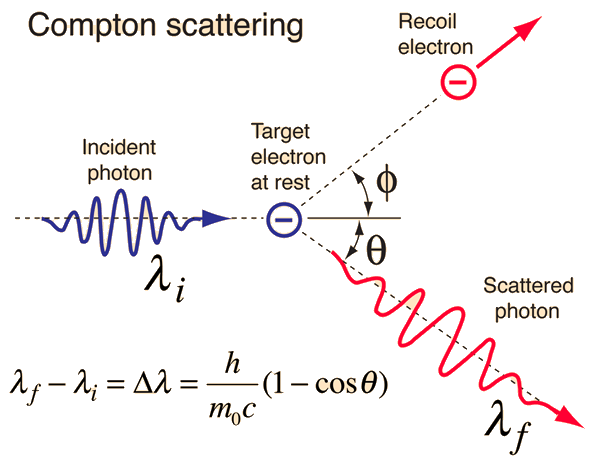 Fine..........But in terms of more than one atom, something like path integrals do not make sense. Considering an EM wave. Events would have to happen, at different times and locations, then magically unhappen. If each interaction with an atom is with a full photon, it would require infinite energy. Or only one atom could be disturbed(or peturbed if you like).
What it's saying to me, is the momentum of the entire light wave is evenly distributed across its' entire wave front. And in a scattering collision. The loss of momentum is transmitted to the entire wave, without a wave collapse - the momentum can be lost to more than one atom . And single photon on it's shortest path just wouldn't explain what's happening. Or if it does the explanation just has to be wrong.