I turned off the power to the pump that pulls water from a well at the back of my house... (to fix a leaky tap).. when I turned it back on, it stayed on for a while and then stopped.. I've been trying to find out what is wrong, and it seems that the circuit seems to break down at the pressure switch, which is the first item in the circuit.
I can find the spec for the pressure switch, but no manual or anything else that might help..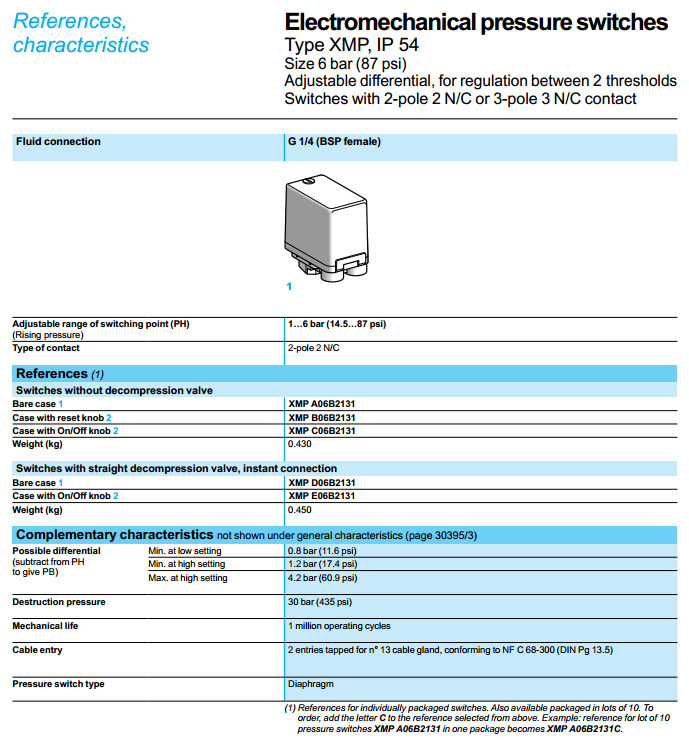 The switch is marked as Telemecanique XMP A06B2131. Can anybody point me to where I might be able to find out more about this?