Hey guys,
I was just wondering how many of you on here keep tarantulas?
I have about 14 or 15 at the moment, ranging from little spiderlings to adults.
I keep the following types:
G. rosea RCF & NCF
B. vagans
B. smithi
C. pentalore/D. fasciatum (not certain)
B. albopilosum
A. avicularia
G. pulchra
B. boehmi
C. crawshayi
G. pulchripes
Here are some of my babies.
My pretty RCF G. rosea adult female, being angry.
This was my first spider. A NCF G. rosea adult female.
My C. pentalore/D. fasciatum. So pretty.
My little A. avicularia spiderling. Needs to go on a diet.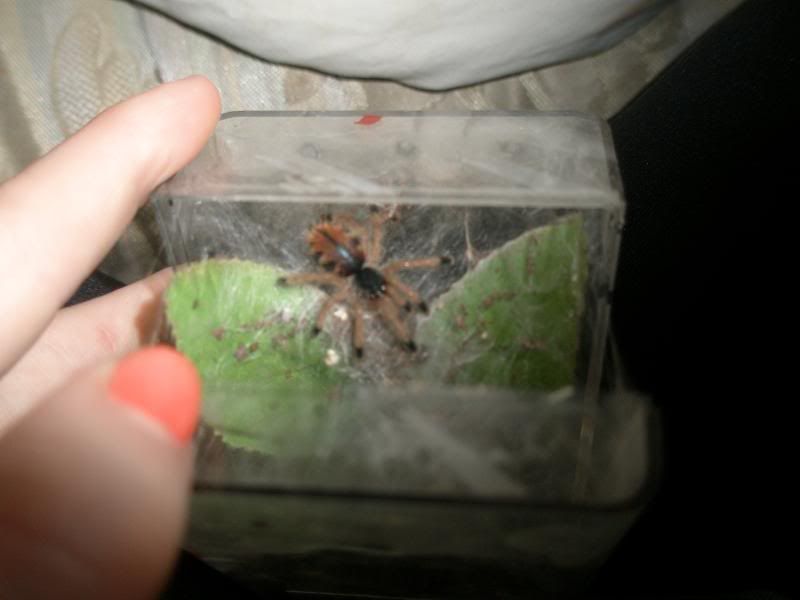 And finally, the newest addition. My big girlie, a sub adult C. crawshayi. Aggressive as hell, have to feed her using 25cm tweezers/tongs.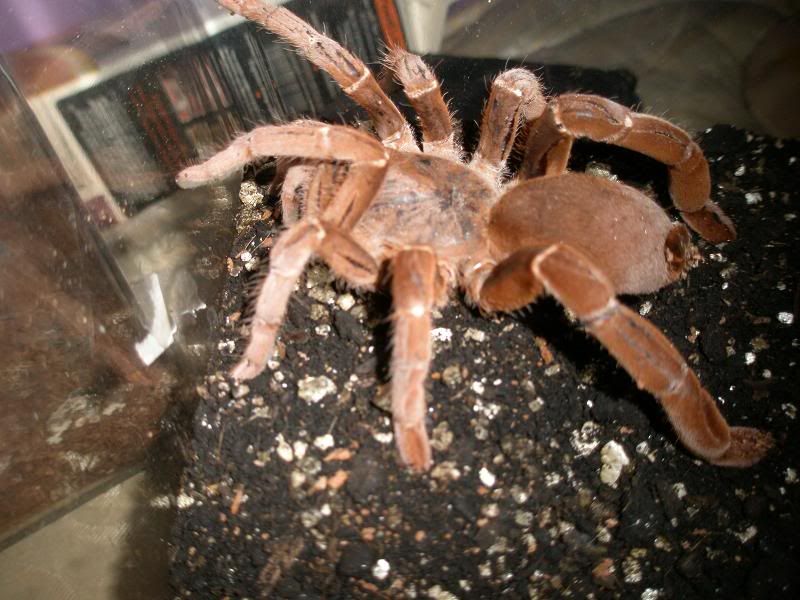 So what do you guys keep if you have Ts?